New international research collaboration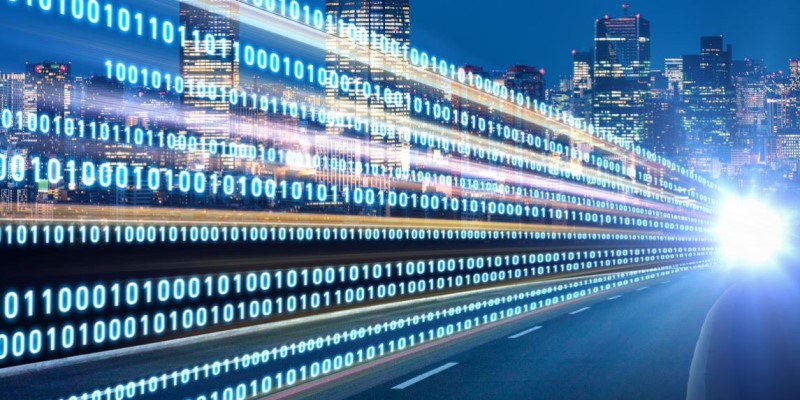 A new SWJTU-Leeds research collaboration in wireless communications has just been announced.
Dr Des McLernon, along with colleagues Dr Syed Ali Raza Zaidi, Dr Li X Zhang and Professor Ian Robertson from the School of Electronic and Electrical Engineering, is part of an international co-operation research project.
The project, "On the Multiple Access and Coding Problems in Massive IoT", is financially supported by the National Natural Science Foundation of China (NSFC) and is one of first (funded) joint research collaborations between Southwest Jiaotong University (SWJTU) and the University of Leeds. The third project partner is the University of Manchester.
Led by Professor Pingzhi Fan (SWJTU), the project aims to carry out fundamental research into Internet-of-Things (IoT) communications. It is predicted that by the end of this year the number of IoT devices (one of the three main use cases of 5G cellular radio) will reach 30 billion. This massive machine type communications promises to support a wide range of new applications including wireless sensing networks, industrial control, automated driving or flying, robotics, tactile Internet, logistics and various utility meters. And all this entails a transformative approach to facilitate an IoT communications network with seamless access and quality-of-service (QoS) guarantees.
Dr McLernon (Reader in Signal Processing) said:
We see this award as a welcome first step to increased research collaboration between SWJTU and Leeds. This was of course one of the very reasons for the establishment of the Joint School.
Professor Fan, who was Vice President of SWJTU between 2007 – 2014, was also instrumental in establishing the successful SWJTU-Leeds Joint School that opened in 2016.
Related information
The Joint Engineering School with Southwest Jiaotong University (SWJTU) is a flagship partnership for delivering world-class teaching and research. Based in Chengdu, it offers a unique UK-Chinese engineering curriculum and is the first overseas school to be set up by the University of Leeds.
The Joint School currently offers four degree programmes:
Visit the SWJTU-Leeds Joint Engineering School page to find out more.