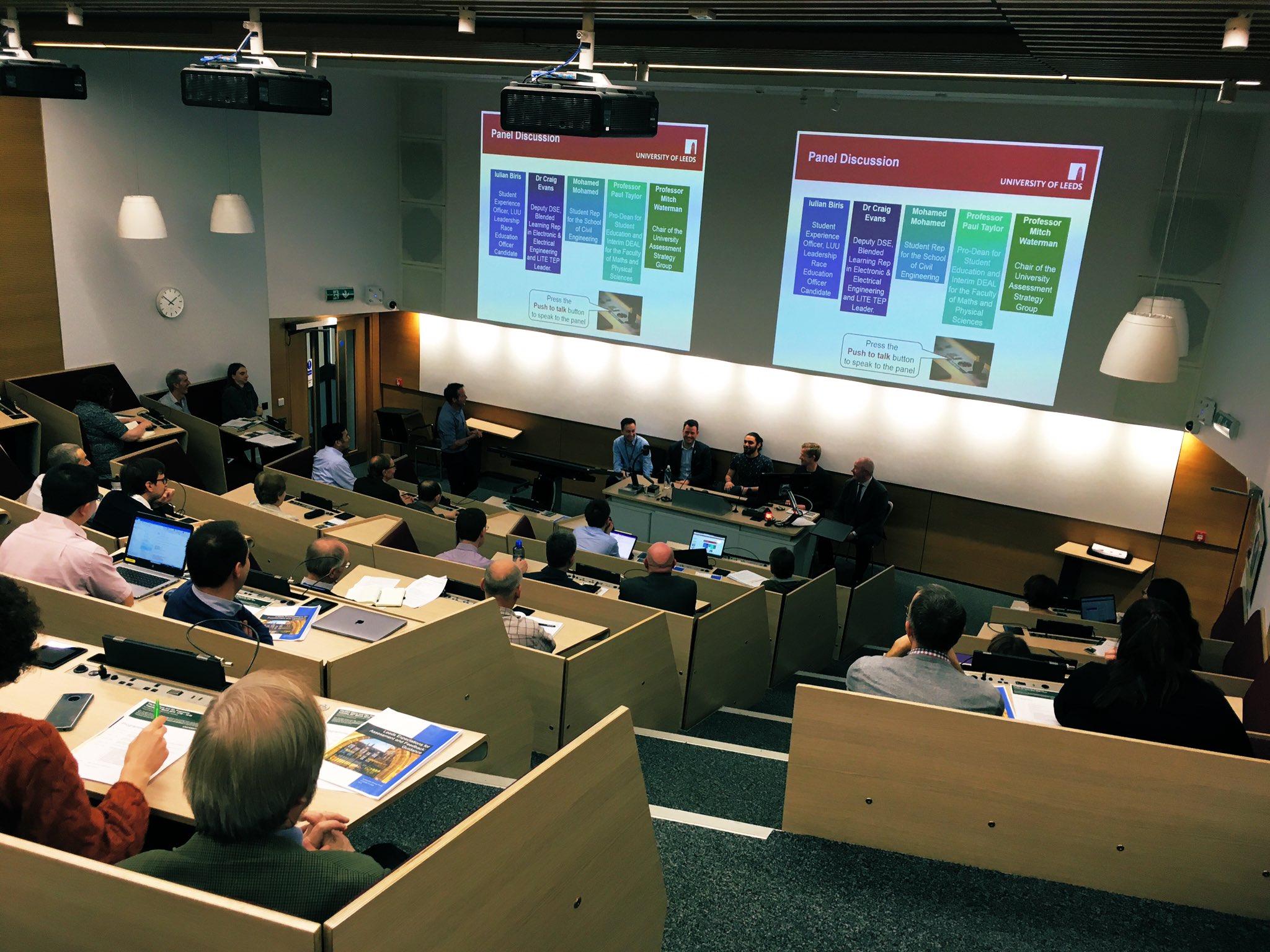 Find out what happened at our two events last month!
Our Semester 1 TALENT Show and TEL event focussed on electronic assessment and feedback, including presentations on the University LEAF guidelines, automated assessment, and a panel discussion and lightning presentations around this theme.
The first TALENT Journal Club met on 20th March with participants from the schools of Civil Engineering, Architecture, Computing, Mechanical Engineering and Electronic Engineering. Various topics were discussed to support a scholarly approach to education and research including current potential studies, what methods of measuring outcomes are valid and different approaches to educational research. The group was keen to have another meeting in around 1 months' time to continue these discussions and to review two chosen published papers.