Swarms of tiny robots could fix complex pipe networks in the future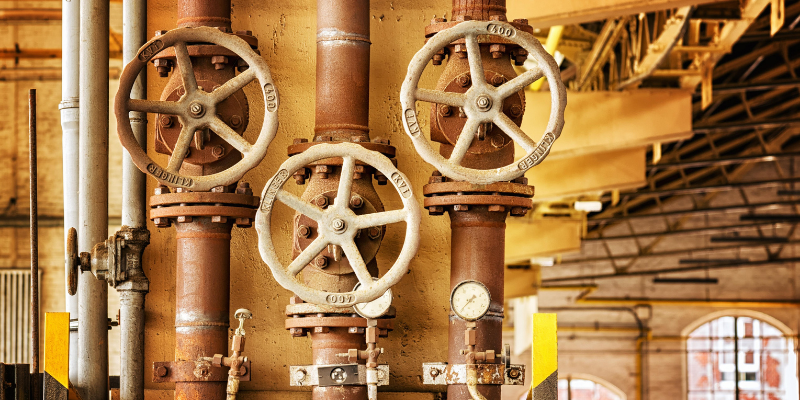 Swarms of tiny, pipe-inspecting robots could soon be able to monitor and fix pipes, radically changing the UK's buried infrastructure system which currently costs more than £5bn per year to maintain.
University of Leeds researchers are among a group of collaborators who are, in a world's first, testing the viability of miniature robots that can be deployed to detect and repair damaged gas, water, and sewage pipes.
Professors Netta Cohen, School of Computing, Ian Robertson, School of Electronic and Electrical Engineering, and Robert Richardson, School of Mechanical Engineering, are among the Leeds academics developing the technology.
The robots will be supported by in-pipe sensors and will work by delivering a near real-time map of the underground infrastructure network while navigating it. They will also be able to detect simple defects without human intervention.
Bio-inspired robots will allow cities to self-repair
Pipe networks are significantly expensive to maintain and run, and companies often have to rely on digging up roads and pavements to pinpoint problems. The robots could eventually mean businesses and organisations are able to avoid this complex, costly process.
This technology is made possible through the Government's Industrial Strategy Challenge Fund via the Engineering and Physical Sciences Research Council, part of UKRI.
It follows University of Leeds' participation in Robotics Week 2017, when a group of researchers led by Professor Richardson demonstrated robotic autonomous systems designed to explore pipes to identify damages such as leaks or cracks. Ultimately, it could be used on a global scale.
Science Minister Chris Skidmore said: "From deploying robots in our pipe network so cutting down traffic delays, to using robots in workplaces to keep people safer, this new technology could change the world we live in for the better."
...this new technology could change the world we live in for the better.
He added: "Experts in our top UK universities across the country are well-equipped to develop this innovative new technology."
Innovating technology to tackle national challenges
One of the project's greatest challenges will be ensuring the robots are able to withstand harsh conditions, including toxic and high-pressure environments, to achieve long-term autonomy. The robots will need to be the correct size for, and be able to grip on to, gas, water, and sewage pipes. They will also need to be able to move with and against the current to allow controlled navigation.
Professor Richardson will fabricate robotic devices that can enter and move in tiny spaces, which are at present impossible to reach. Traction will be an important design feature, as the robots will need to work in varying conditions without breaking the pipes or damaging themselves. He said:
We are extremely excited to be able to take on new challenges that come with applying this new robotic sensing platform to real-world conditions, which includes overcoming the constraints imposed by the physicality of the robots.
He continued: "The next stages of our research into the robotic sensing of buried infrastructure will allow us to take this concept from a laboratory setting and test the autonomous robotic technology in a real-life environment."
Being in swarms, the individual miniature robots will be connected in chains which allows them to reach greater distances across the pipe networks. They will be able to make collective decisions and swap functions, and so will have the capacity to achieve more tasks.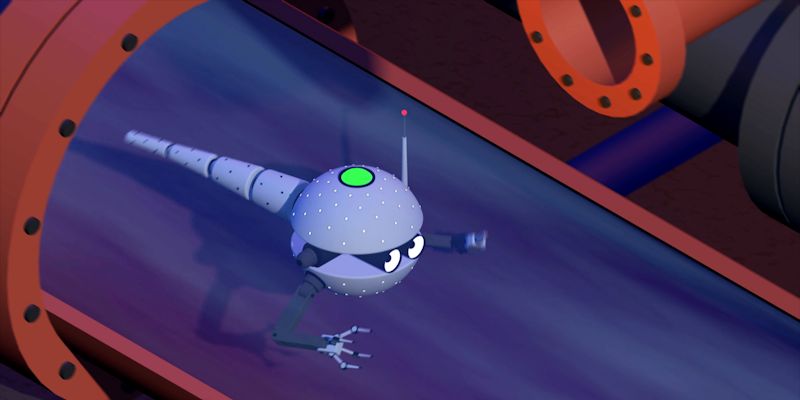 Swarms of pipe-inspecting robots will fix our buried infrastructure and eliminate disruptive street works (artist's impression)
Professor Cohen will develop algorithms which control the robots so they are able to function independently while also performing inspection and repair functions in challenging conditions. Her methods include extracting engineering principles from simple animals, such as insects and worms, and applying the lessons learnt from the characteristics to the robots' programmed behaviour. She said:
"Our robots will be small enough to fit into pipes, limiting their sensors and also their computational capacity.
Animal behaviour can teach us how to program simple robots to survive and function in such harsh environments.
Professor Robertson will investigate ways of powering the robots, developing their communication abilities. These are crucial, as the robots will need to communicate with devices and each other.
He will use wireless, radio, and optical communication methods, which will include ultrasound as this technology can work in water.
Leading research through a new partnership
This work will be carried out in collaboration with a number of universities, industry partners, and organisations including water utilities in the UK. The partnerships will help to establish a set of requirements for the platform to work in clean water, wastewater and gas pipes.
The project will also support the forming and operating of a new research Centre of Autonomous Sensing for Buried Infrastructure in the UK.
Professor Robertson said: "It is important to consider the long-term impact of this pipe-inspection technology and both the innovative and economic outcome it may have, not only for businesses, road-users and commuters, but also new young scientists and engineers in training.
"It will also aid policymakers and contribute to the development of Government research and design strategies.
By applying this autonomous, bio-inspired robotic technology, we can shape a new, sustainable way of building infrastructure to educate skilled emerging scientists and build a new foundation for an emerging generation of expert engineers.
He added: "We are contributing to a wider vision of self-repairing cities, which is set to be in place by 2050."
Further information
Dr Jordan Boyle, School of Mechanical Engineering, and University Academic Fellow Dr Mehmet Dogar, School of Computing, are key members of the project.
Dr Nutapong Somjit and Dr Syed Ali Raza Zaidi, School of Electronic and Electrical Engineering, will also contribute to the research.