Engineering Employability Team winners of national award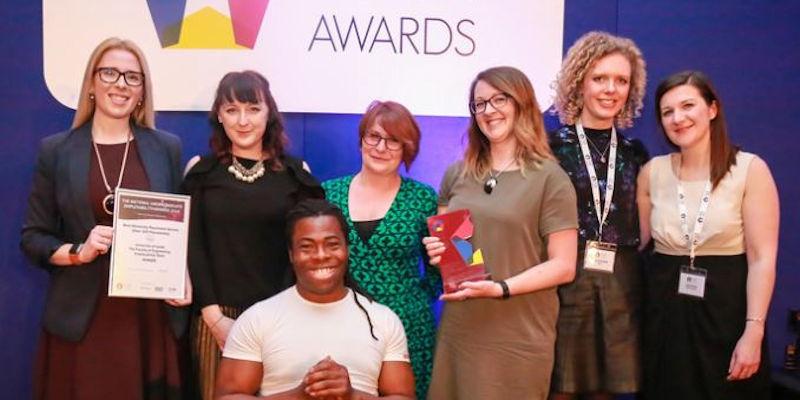 The Faculty of Engineering Employability Team have won the 'Best University Placement Service' category in the National Undergraduate Employability (NUE) Awards 2018.
The Awards strive to be inclusive and represent the widening pool of work experience opportunities available to students in today's competitive market.
The 'Best University Placement Service' category, which the team were also shortlisted for last year, celebrates the tireless and invaluable contributions made by a university placement service in the UK to help over one hundred students apply and maximise their work experience opportunities. The category, which is sponsored by Mark & Spencer, brings together those passionate about the industry to score and assess the nominations and pick the deserving winners.
The Employability Team blew the judges away with the sheer amount of activities the service offers to promote placements to students. Their strong focus on early-engagement saw hundreds of first-years across 30 degree programmes take part in summer boot camps for students who were graduating without work experience. Their service has seen an incredible 300% increase in placed students since 2014.
Further information
For more information about the NUE Awards visit their website.
Find out more about the Engineering Employability team.
Related articles
Faculty of Engineering - Leeds Women in Leadership Society winners of national award
Faculty of Engineering - Engineering Employability Team shortlisted for national award
Faculty of Engineering - Faculty of Engineering wins national employability award