Leeds International Summer School opens applications for 2017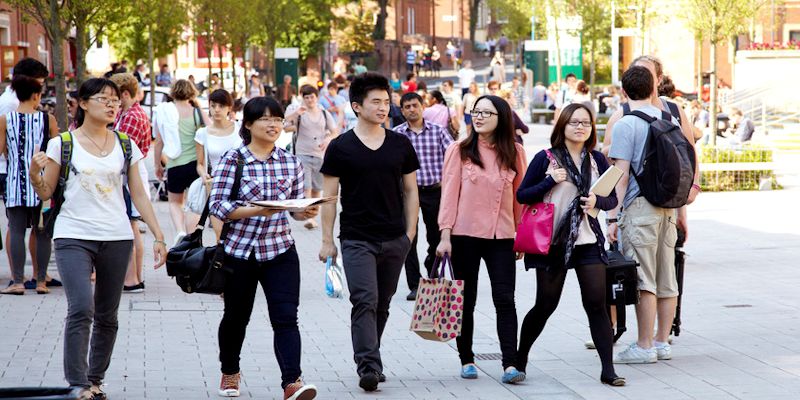 Applications are now open for the 2017 Leeds International Summer School (LISS), an exciting opportunity to study at the University of Leeds while becoming immersed in British culture.
LISS is a four-week programme that offers international undergraduate students a chance to spend summer studying abroad at the University of Leeds, which has been named UK 'University of the Year 2017' by The Times and The Sunday Times' Good University Guide.
The Faculty of Engineering, among other faculties from the University of Leeds, will be offering academic subjects that students may take as part of the programme. This provides the opportunity for international students to study two academic modules with credit that may be transferred to their home university degree.
Introduction to Robotics and Autonomous Systems, taught by University Academic Fellow Dr Syed Ali Raza Zaidi, will be available for students to study as a credit-bearing module. The module provides an introduction to robotics, covering the fundamentals of mechanical design, electronics, and programming.
The module's lectures will give an insightful background to the extensive, hands-on practical work achieved using the excellent laboratories in the Faculty of Engineering. Renewable Energy Systems: The Big Debate, will also be offered as a credit-bearing module as part of the LISS programme.
A previous student has described their experience studying at the Faculty of Engineering as part of the LISS summer school:
"The mini excursion to the robotics facility on campus was amazing. So much new technology that I hadn't seen before, and we were given a live demonstration of nearly all of them. It gave a further behind-the-scenes understanding of commercial robotics."
Participants will also be invited to take advantage of the rich history, culture, and natural beauty the vibrant, student-friendly city of Leeds has to offer. The summer school combines world-class tuition with local knowledge, academia-related field trips, and a variety of stimulating social activities.
LISS will run from Saturday 1 July to Sunday 30 July 2017, and the all-inclusive programme fee is £2,995. This includes tuition, on-campus accommodation, field trips, and weekend excursions, as well as an extensive social programme and premium fitness centre membership.
Visit the LISS website for more details about the programme, scholarships, and application process.