Physics and Astronomy hosts inaugural sixth-form conference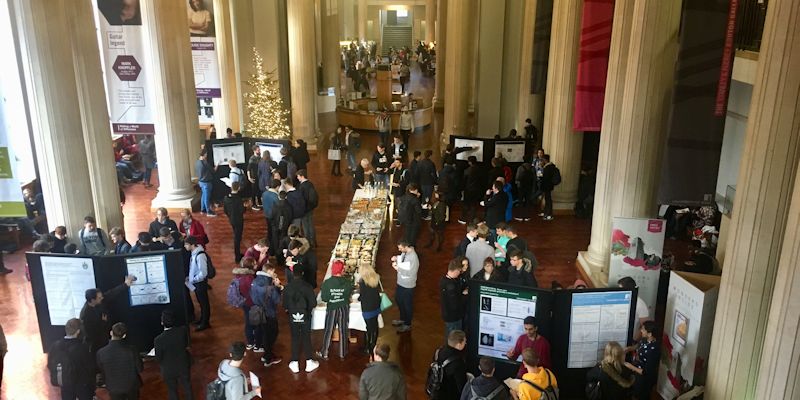 More than 100 A-level students experienced new and exciting areas of Physics research when they visited the School of Physics and Astronomy in December.
Current research activity in the School inspired the sixth-form students, who were introduced to a variety of both pre-university and undergraduate opportunities to learn about Physics hands on.
Physics Outreach Officer Erin McNeill organised the event, which was a huge success, alongside the Schools Liaison Officers Dr Zlatko Papic and Dr Mike Ries. The event showcased the active research environment within the School, which offers exciting courses taught by experts who are leaders in their fields.
The sixth-form students participated in lectures by Drs Almut Beige and Mike Ries, as well as an interactive poster session with sixteen current postgraduate researchers – who each represented an area of our research groups.
After such an outstanding event, we're looking forward to hosting the second Physics sixth-form conference next year.
Further information
To learn more about what outreach we offer to pre-university students, including summer schools, taster days and work experience, please visit the Physics outreach website, or get in touch with Erin McNeill.