Supervisory Skills for Technical Services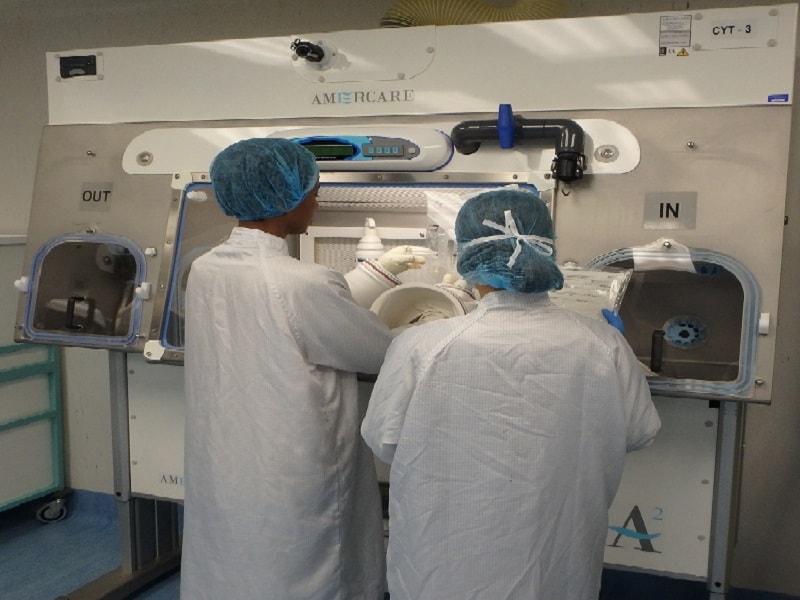 Start date: TBC
Duration: One day
Fees: TBC
Venue: TBC
---
enquire
About the course
This course has been developed by NHS TSET (the Technical Specialist Education and Training group) and is facilitated by the University of Leeds.
For more information about TSET visit https://www.tset.org.uk
Supervisory Skills for Technical Services
Best Practice for Team Leaders, Supervisors and Aseptic Services Managers
Good supervision of aseptic processing is essential for ensuring a high quality, efficient and safe service. As the quality of the end product is dependent on performance of the aseptic services team, the supervisor plays a crucial role in ensuring that the team understand what is required from them, follow procedures, adapt to changes in demand and can promptly resolve problems together. To do this, the supervisor must communicate effectively with the team, be well respected by those working with them and be a positive role model. An effective supervisor needs a sound knowledge of the processes they are supervising, attention to detail and awareness of all that's going on around them, an analytical mind, problem solving skills and the knowledge when to escalate issues.
This course will raise your awareness of these important considerations and more, and provide you with the starting materials to develop yourself into an effective supervisor.
Who should attend?
Aseptic Service Managers, Team Leaders and Supervisors
Programme
The course will be delivered via a mix of presentations, interative session and workshops.
Course Programme – Thursday 9 June 2022
Registration: 09:00 – 09:30
Introduction on role and risks
Reasons and impacts of poor cleanroom behaviour
Workshop on reasons and impacts of poor cleanroom behaviour
Workshop on good practice
How good is our supervision – and how do we know?
Organisational and team culture
Are you in control? An auditor's perspective
Course ends: 16:45
Speakers
This one day course has been developed and will be delivered by experts in the NHS Pharmaceutical field.
2022 course speakers were:
Course Director: Paul Tunstell, Pharmacy Aseptic Services Manager, Guy's & St Thomas' NHS Foundation
Speakers
Linda Hardy
Regional QA Pharmacist (Yorkshire)
Leeds Teaching Hospitals NHS Trust
Phil Jones
Senior Pharmacy Technician and Teaching Lead
Bristol Haemotology and Oncology Centre
Training Director PIPC
Pharmacy Workforce Development South
Paul Tunstell
Pharmacy Aseptic Services Manager
Guy's & St Thomas' NHS Foundation
Chris Watts
Chief Aseptics Services Technician
Guy's and St Thomas' NHS Foundation Trust
Other Development Team Members
Tim Sizer
Director of PTQA CPD
Regional Pharmaceutical Quality Assurance Officer, NHS England (South West)
Regional Quality Control Laboratory
Southmead Hospital
Fee information
If you would like to receive details on the 2023 course when they become available please email cpd@healthcare.leeds.ac.uk
2023 course fee: £TBC
Fees are VAT exempt
The course fee includes cost of tuition, course materials, lunch and light refreshments.
View our terms and conditions
Venue details
The course will take place at Weetwood Hall Estate, which is situated to the north of Leeds at the junction of the A660 Leeds - Skipton road and the A6120 Outer Ring Road.​​
Weetwood Hall Estate
Otley Road
Leeds
West Yorkshire
LS16 5PS
UK
Accommodation
Accommodation is not included in the course fee. Details on how to book accommodation will be available shortly.
Contact us
Harriet Wills – Course Coordinator
CPD Conference and Events Unit
Faculty of Engineering and Physical Sciences
School of Chemical and Process Engineering, 3.11
University of Leeds,
Leeds
LS2 9JT
Please note, the CPD team are currently working remotely due to covid-19 and therefore unable to be contacted by phone. If you have any queries please send us an email to the above email address – Many thanks.