Pharmaceutical Medical Gas Testing (Update) Refresher and Reassessment Programme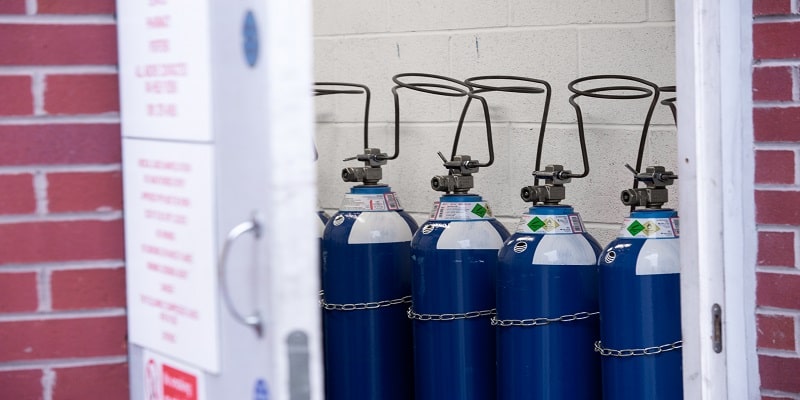 Start date: 10 November 2022
End date: 11 November 2022
Duration: Two days
Fees: £TBC
Venue: Midland Medical Services, Tipton, West Midlands
---
enquire
About the course
The Pharmaceutical Medical Gas Testing refresher and reassessment course has been developed by NHS TSET (the Technical Specialist Education and Training group) and is facilitated by the University of Leeds.
For more information about TSET visit https://www.tset.org.uk
About the course
This two-day refresher and reassessment programme is specifically designed for you if you're required to take the formal assessment of competency required under HTM02 every five years. The aim is to give an opportunity for QC (MGPS) personnel to be aware of developments and best practice and to enhance personal skills.
Who should attend?
This course will be suitable for pharmacists and other health professionals with experience and responsibilities for, or an interest in, medical gas testing. This course is of particular importance to those who require the formal assessment of competency under the HTM02 every five years. The aim is to give an opportunity for QC (MPGS) personnel to be aware of developments and best practice.
Programme
Day One – Thursday 11 November 2021
09:15 Registration and coffee
Introduction to course
Work of the Medical Gas Subgroup – policy changes and new documents
New and current expectations of QC (MGPS) including mentoring
Updates (alerts and guidance documents) and incidents to learn from
Recent hazards, incidents and developments
Workshop scenarios: pre-course task, how would you test?
Introduction and explanation of workshops
Workshop sessions
Advanced skills in: Management of an oxygen line shutdown
Advanced skills in: Back-feed kit use, plus intro to MGPS 1000
Advanced skills in: Commissioning a new manifold / new medical air plant
Advanced skills in: Managing equipment issues
17:00 End of day one
Day Two – Friday 12 November 2021
Introduction to Assessment
Assessment*
Roles and competencies of AP's – what a QC (MGPS) needs to know. Issues with line pressures
QC (MGPS): Health and safety in practice
Experiences and lessons from the COVID-19 war?
The role of the chief pharmacist in medical gases
Assessment feedback – practical and theory
Question and answers session
15:00 Close of course and issue of certificates
Please note, it is important you to plan your return travel to enable you to attend the whole course.
* Please note, the reassessment process is of the delegate's general knowledge of Medical Gas Testing, not necessarily of the knowledge gained during this one-day course. This is to assure ongoing competence of those retained on the QC(MGPS) register under HTM 02-01.
** As part of the formal assessment of competency, you will be sent a pre-course task/scenario to complete to see how you would test etc. This will be sent out four weeks before the course and you should bring it with you to the course as part of the mandatory assessment.
Speakers
Course director:
Theresa Hughes - QC (MGPS), MGTS Limited
Speakers:
Adrian Fairbrother, QC (MGPS)
Tim Sizer, Director of NHS TSET Healthcare CPD
Richard Skidmore, Barts Health NHS Trust
Andrew Sully, Cardiff & Vale University Health Board
Richard Sutherland, Medical Gas Testing Services Limited
Fee information
Delegates are advised to book early in case any covid-19 restrictions in place at the time of the course result in reduced venue/room capacities and attendee numbers. We will be accepting bookings on a first come first served basis and if we do need to reduce numbers by cancelling bookings delegates will be informed at least four weeks prior to the course and a full refund will be issued.
View our terms and conditions
£TBC
Fees are VAT exempt
Fees include:
cost of tuition

course materials

lunch

light refreshments
Venue details
The course will be held at Midland Medical Services Ltd, Unit 8, Cleton Street Business Park, Cleton Street, Tipton, West Midlands, DY4 7TR. Directions to the venue will be included within the delegate joining instructions.
Please note, delegates are responsible for making their own way to the course venue each day and for booking their own accommodation if required.
Accommodation
We can provide a list of hotels close to the course venue for delegates to book their own accommodation. We do recommend purchasing a fully flexible rate that permits late cancellation in case of a covid emergency. We are also recommending our delegates to book their accommodation as soon as possible to ensure the nearby hotels can provide accommodation for the nights required.
Please email Jenna King for the local hotel details.
What our delegates say
"A very informative, practical and assessment course. Highly recommended as an update for QCMGPS"
"Essential up-date for equipment and techniques in MGPS and an ideal opportunity for networking"
Contact us
Jasper Minton – Taylor
CPD Conference and Events Unit
Faculty of Engineering and Physical Sciences
3.11 School of Chemical and Process Engineering
University of Leeds,
Leeds
LS2 9JT
Please note, the CPD team are currently working remotely and not contactable via telephone, please email us at the above address and we will reply as soon as we can – many thanks