Aviation Technology student wins the Innovators Global Challenge 2022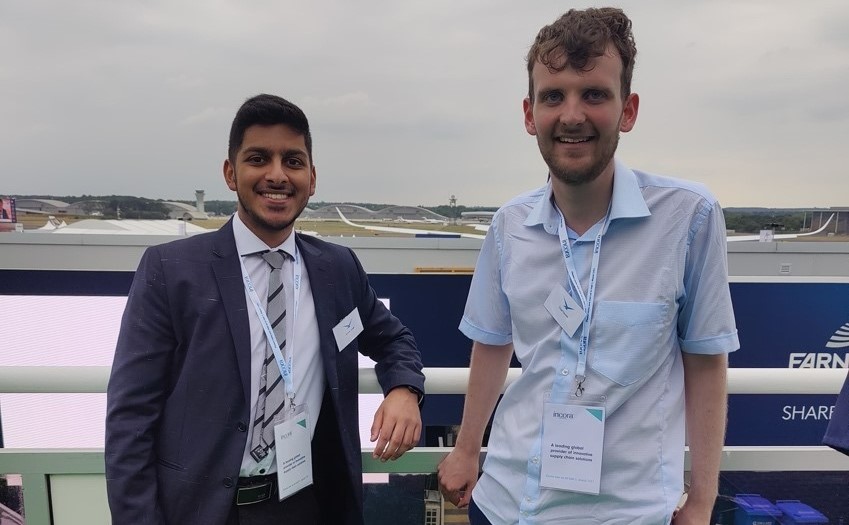 Ammar Jamali, an Aviation Technology student from the School of Chemical and Process Engineering, has won the Innovators Global Challenge 2022.
Fellow student Chad Davies also successfully reached the final, which was hosted at the Farnborough International Airshow.
Words cannot explain how exhilarating and surreal the experience at Farnborough International Airshow was.
The Air League and Sustainable Aviation launched the brand-new competition this year to support the industry in delivering its sustainability ambitions and realising net zero emissions by 2050.
The challenge aimed to find innovative solutions and implementable proposals to transform the global aviation industry.
At the Farnborough International Airshow, six finalist teams presented their idea to a panel of judges, which included Bridget Donaldson, Sustainability Lead at the Air League, Paul Lloyd CBE, Chief Engineer at the Royal Air Force and Ruhana Begum, Department for Transport.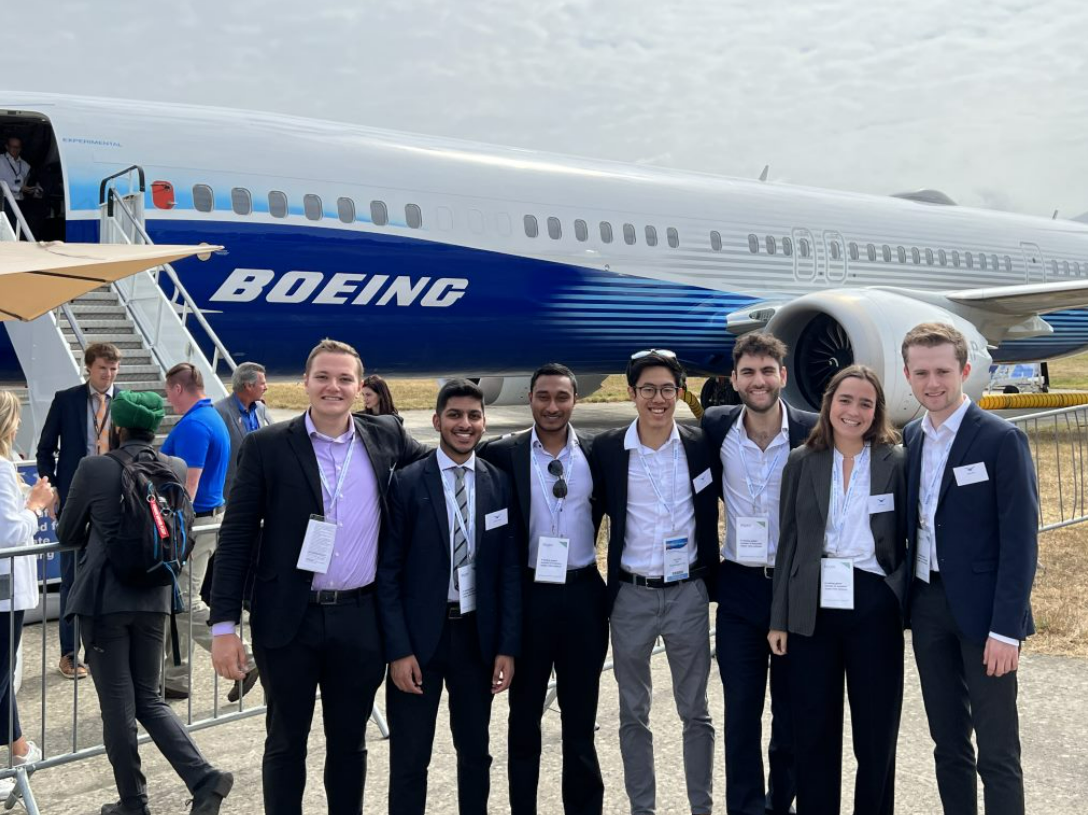 Ammar entered the challenge with his British Airways Future Leaders Internship colleagues. The team won the competition with their 'Flush to Fly' initiative – a plan to use sewage-based sludge as sustainable aviation fuel.
The first place prize was a flight training experience, an engineering internship, the opportunity to attend the annual House Of Commons Transport Dinner and free Air League membership for one year.
Since winning the award, Ammar and his team have presented the 'Flush to Fly' initiative at the Global Aviation Summit at Cranfield University and the Pioneers of Tomorrow event. Watch Ammar presenting at the Farnborough International Airshow:
<iframe width="560" height="315" src="https://www.youtube.com/embed/sojWesr2zNQ" title="YouTube video player" frameborder="0" allow="accelerometer; autoplay; clipboard-write; encrypted-media; gyroscope; picture-in-picture" allowfullscreen></iframe>
Chad competed in a team of two, in partnership with a Physics student from Lancaster University. Chad said: "I thought his physics knowledge combined with my aviation knowledge would be key to implementing our proposal". They entered the 'Liquid and Gaseous Hydrogen' category, with a solution focusing on green hydrogen technology, which they believe is key to aviation sustainability in the future.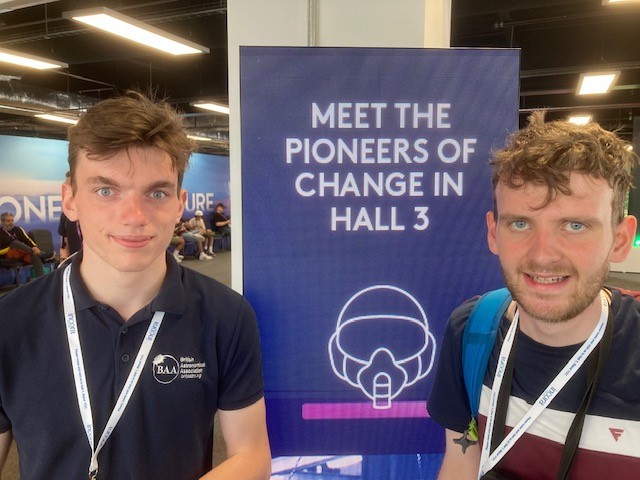 Chad and Ammar said, "While at Farnborough we were given a tour of the new Boeing 737-10, where we saw the engine testing software and avionics. Having studied some of this on the Aviation Technology degree, it was useful to have an industrial trip to see this implemented first hand."
The event was also a great networking opportunity, where we met many aviation professionals which led to further opportunities to develop our ideas.
Find out more about Aviation Technology BEng.