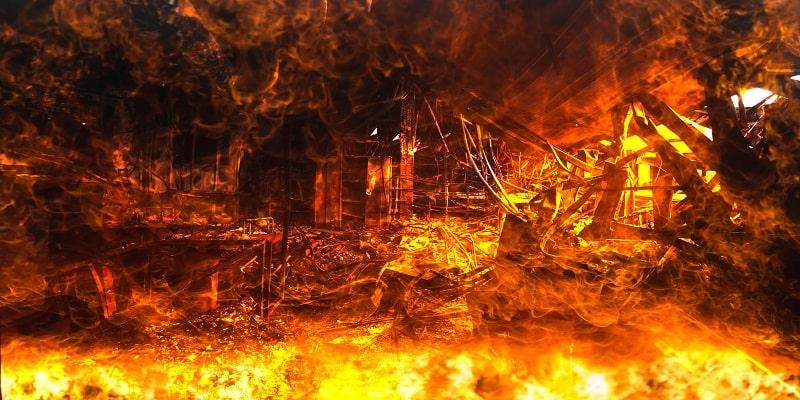 Start date: 15 May 2023
End date: 19 May 2023
Duration: Five days (although you can choose to participate on individual days)
Fees: £1865
Venue: Weetwood Hall Estate
---
enquire
book now
About the course
What will I learn?
Key pieces of legislation along with methods for identification and quantification of hazard and risk as well the strategic approaches to fire safety design will be reviewed. The engineering design of specific fire safety systems such as: means of escape, detection and warning, emergency lighting, smoke control and fire extinguishing will be presented and the main sources of more detailed information and guidance will be identified and reviewed. By necessity the course concentrates mainly on buildings; however, the principles presented are applicable to other systems.You'll also work through example calculations and design problems.
How will I benefit?
The course will give you a structured, organised and comprehensive framework for fire safety and building fire protection design. On completion of the course you should be in a position to make a significant contribution in the design of appropriate fire safety systems for a fairly complex building or structure. A full copy of the Building Regulations, Approved Document B will also be provided if you attend the first day of the course.
Who should attend?
This course is for you if you've recently been given responsibility in fire safety and if you're looking for structured and comprehensive guidance on the fundamentals of fire safety design methods and approved practices. It will be of particular relevance if you're:
an architect

a building technologist

a building surveyor

a quantity surveyor

a building control officer

an estate manager

a fire officer

a loss adjuster

a loss assessor

an insurer

a company fire safety officer

a Health and Safety Executive staff member

a fire consultant.
Programme
Please note that although we remain devoted to the programme specified, we reserve the right to vary the programme in detail if required to do so by factors beyond our control.
Day one: Means of Escape/Human Behaviour in Fires/UK and New EU Testing Standards
Registration and coffee: 8.30 – 9am
Regulatory framework

Introduction to compartment fires

Means of escape

Human behaviour in fire - basic principles, modelling and design

Travel time as an alternative to travel distance

Testing standards
Day two: Detection and Warning Systems, Emergency Lighting and Structural Protection
Hospital fire safety strategies

Detection and warning systems with case studies

Aspects of passive fire protection in building design

Emergency lighting

Alarm systems and sound level calculation

Building design
There will be the opportunity to attend a course dinner on Tuesday evening at a city centre restaurant which provides an excellent opportunity to network with other delegates and course speakers, this is offered free of charge to course delegates and we would be delighted for you to attend.
Day three: Smoke Control Systems (Ventilation and Pressurisation)
Smoke production and methods of control

Smoke control using applied airflows and pressure differentials

Smoke control for atria and large enclosures

Smoke control by dilution

The spill plume in smoke control design

Ventilation of enclosed car parks

Alternatives to staircase pressurisation

Hand calculation examples of smoke control
Day four: Extinguishing installations - sprinkler and CO2 systems
Automatic sprinkler protection systems

Sprinkler system design calculations

Carbon dioxide suppression systems

Developing technologies for fire suppression
Day five: Fire Safety Engineering (Risk Assessment)
Practical fire risk assessments

Risk assessment of external wall construction

Qualitative design review (QDR)

Quantitative fire risk assessment
Course finish time: 3.15pm
Speakers
Course Director:
Dr Roth Phylaktou, University of Leeds
2023 Guest speakers:
Kevan Brelsford, Independant Fire Engineer
David Crowder, DCCH Experts LLC
Beth Dean, Maze Fire Consulting
Matt Fraser, P4 Fastel
James Gall, Regent Fire Consultants
Conor Logan, Colt International Ltd
Allan Macpherson, FM Global
Cristian Maluk, Astute Fire
Ryan McCreadie, OFR Consultants
Stewart Miles, Kiwa IFC Group
Colin Newman, Healthfire Limited
Joe Ruane, Fire Risk Management Associates
Professor David Purser, Hartford Environmental Research
Nick Troth, Arup Fire
David Wickham, International Paint
Fee information
2023 course fees:
Full five days: £1865
Any one day: £479
Fees are VAT exempt
Fees include: cost of tuition, course materials, lunches, light refreshments and course dinner on Tuesday evening.
10% discount for members of The Institution of Fire Engineers (IFE)
View our terms and conditions
Venue details
The course will take place at Weetwood Hall Estate, which is situated to the north of Leeds at the junction of the A660 Leeds - Skipton road and the A6120 Outer Ring Road.​​
Weetwood Hall Estate
Otley Road
Leeds
West Yorkshire
LS16 5PS
Accommodation
The course will take place at Weetwood Hall Estate, which is situated to the north of Leeds at the junction of the A660 Leeds - Skipton road and the A6120 Outer Ring Road.
If you require accommodation, and wish to stay at the course venue Weetwood Hall Estate please contact Emma Barker or Stevie Standerline E: reservations@weetwood.co.uk / T: 0113 230 6000 quoting 'CPD' and the 'Fire Safety Design' course.
Bedrooms are subject to availability and the following rates (including VAT) apply with a '48 hours prior to arrival with no cancellation fee' policy: Friday – Sunday, bed and breakfast £88 per night, Monday – Thursday, bed and breakfast £92 per night, for sole occupancy in a superior double room. Please book your accommodation as soon as possible to avoid disappointment with availability. A list of alternative hotels is available on request. Delegates are responsible for their own evening meals.
What our delegates say
"A perfect course to learn and understand the regulations for designing and risk assessing of buildings."
"A concise course covering the essentials of fire safety design; delivered by an excellent team of academics and practitioners."
"The course covers competently all aspects of fire protection keeping at all times with the latest standards and technology."
Contact us
Harriet Wills – Course Coordinator
CPD Conference and Events Unit
Faculty of Engineering and Physical Sciences
University of Leeds,
Leeds
LS2 9JT
T: +44 (0)113 343 2494
E: cpd@engineering.leeds.ac.uk
Accreditation
This course has been approved for 32 continuing professional development (CPD) hours by The Institution of Fire Engineers (IFE).