Bolton Lecture in Astrophysics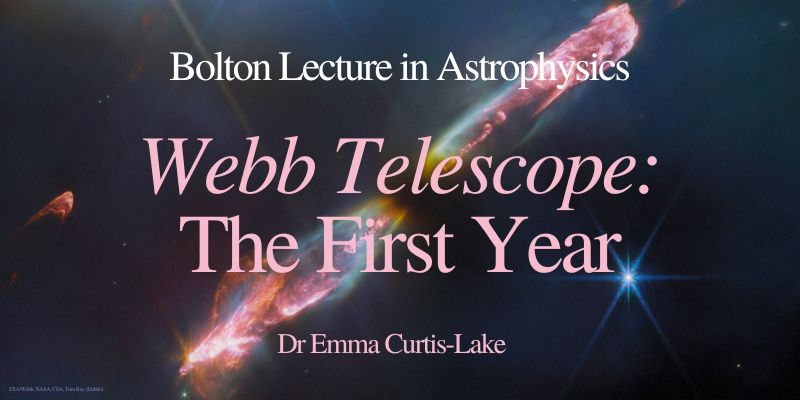 Date: Tuesday 21 November 2023, 17:30 – 18:30
Location: Michael Sadler, Rupert Beckett Lecture Theatre
Cost: Sold out
The first year of discoveries with the new Webb Space Telescope.
The first year with the Webb Space Telescope has been an exciting one! It has probed star-formation near and far, characterised exoplanets like never before and looked further back in time than Hubble Space Telescope, launched in 1990, could ever see.
Dr Emma Curtis-Lake, STFC Webb Fellow, will give an overview of some of the exciting results from the first year of the Webb Telescope. If you want a sneak peek, check out some highlights here: https://webbtelescope.org/webb-science/early-highlights
This lecture is open to everyone, including school groups and members of the public.
Moon Palace, an artwork which is also a mobile observatory will visit the campus on the 21st of November from 1-5pm and will be open for drop ins.
Moon Palace is a commission by LEEDS2023 created by Heather Peak and Ivan Morison and co-produced by East Leeds Project and part of Smeaton300. This magical mobile observatory has partnered with the School of Physics and Astronomy in several aspects of the project including the development of a radio telescope and the scientific hosting of the experience by some of our postgraduate students.
This event has now sold out.
About our speaker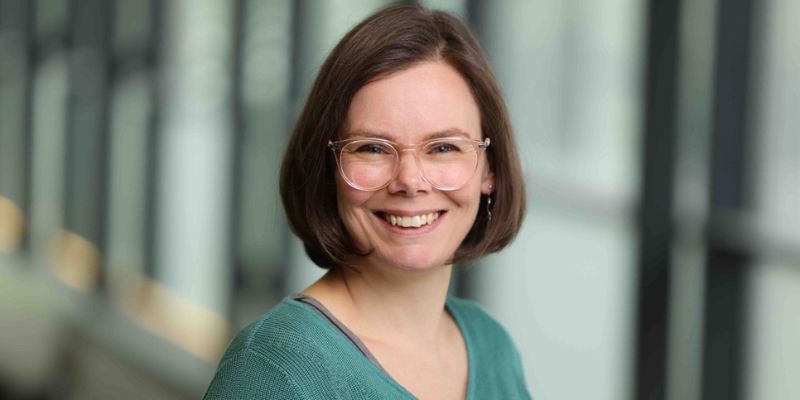 Dr Emma Curtis-Lake is an astronomer with a PhD from the University of Oxford. After working in Edinburgh, Paris, and Cambridge, she is now the STFC Webb Fellow based in the Centre for Astrophysics Research at the University of Hertfordshire. This means she gets to do science with the Webb Telescope while taking the public along for the journey. Join her on Twitter at @AstronomerEmma.
About the Bolton Lecture in Astrophysics
The Bolton Lecture is held every autumn and is widely advertised in local schools. We aim to bring current developments in Astronomy and Particle Physics to a wide audience and to high schools in particular.
The lecture series is named after Scriven Bolton (c1888-1929) a local benefactor whose bequest enables the University to provide a state-of-the-art observatory for the teaching of practical astronomy to undergraduates.
You can see previous lecture titles here: https://ast.leeds.ac.uk/astrophysics-events/bolton/
About the venue
https://www.accessable.co.uk/university-of-leeds/access-guides/michael-sadler
Parking for visitors
Parking is available to the public in the Orange Zone, which includes the Orange Zone Multistorey Car Park (https://what3words.com/market.tree.fees), on weekday evenings from 5pm.
Find out more information at https://estates.leeds.ac.uk/our-services/car-parking/visitor-parking/#public-info
Parking for school groups
If you require a parking space for a minibus, please email physics.outreach@leeds.ac.uk with your registration plate (if possible) to book a space.