What the future holds: Science in the 21st century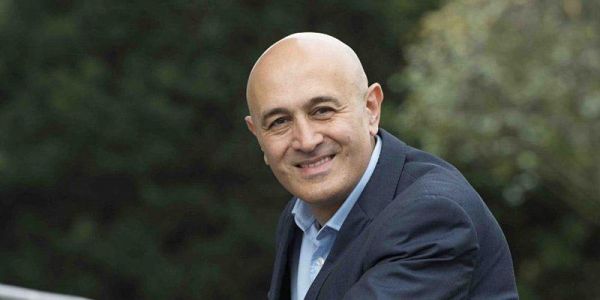 Date: Thursday 3 March 2022, 17:30 – 18:30
Location: Online
Cost: Free
Jim Al-Khalili reveals some of the most exciting areas of current research, from gene editing to AI, and tries to predict how our world will change.
Our scientific understanding is changing rapidly and the technologies that it is based on seem to be coming thick and fast. So what does the future hold for the next generation? What will the world look like two decades from now? What different areas of science are coming together and what new technologies will transform our lives and tackle the world's biggest challenges, from climate change to health?
This will require a rethink of the sort of science that is taught at schools. In a few decades, older children will no longer be learning the traditional subjects: physics, chemistry and biology, but will very likely be studying interdisciplinary topics such as nanotechnology, genetics and robotics.
The talk will focus on one particular area of interdisciplinary research that Jim is currently involved in: quantum biology. What is it and why is it so exciting?
Register
This online talk is open to all. Book your place with Zoom.
The talk is part of the Inspired by Bragg programme of scientific and cultural events.
Speaker biography
Jim Al-Khalili OBE FRS is a theoretical physicist at the University of Surrey where he holds a Distinguished Chair in physics as well as a university chair in the public engagement in science.
He has established himself as a world-leading authority on nuclear reaction theory of light exotic nuclei, publishing widely. He has published over a hundred papers in nuclear physics, quantum mechanics and quantum biology and has supervised 19 PhD students.
Jim is also a prominent author and broadcaster. He has written 14 books on popular science and the history of science, between them translated into twenty-six languages. He is a regular presenter of TV science documentaries, such as the BAFTA-nominated Chemistry: A Volatile History, and he hosts the long-running weekly BBC Radio 4 programme The Life Scientific.