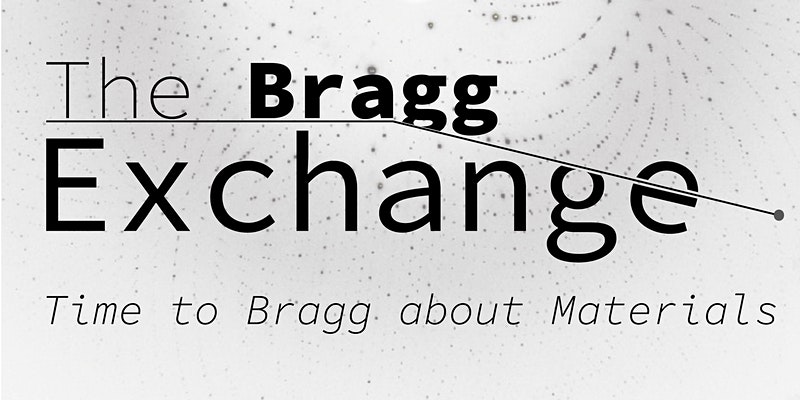 Date: Tuesday 25 January 2022, 09:00 – 20:00
Location: Great Hall
Cost: Free, booking required
We are delighted to invite you to The Bragg Exchange 2022, the Bragg Centre for Materials Research's 4th annual research symposium.
To celebrate moving into our new home, we are opening our doors and broadcasting the best of the Bragg Centre to the world!
With internal and guest speakers, it's time to Bragg about Materials Research.
---
We are thrilled to be able to warmly reunite our flourishing community together for The Bragg Exchange 2022, taking place in the prestigious Great Hall on Tuesday 25th January 2022.
This year we have the pleasure of five guest speakers:
Prof. Tom McLeish, University of York
Dr Chiara Ciccarelli, University of Cambridge
Dr Jo Foster, Institute for Research in Schools
Prof. Jas Pal Badyal, Durham University
Dr Aurora Cruz-Cabeza, University of Manchester
Along with five speakers from the Bragg Community here at Leeds, and lightning presentations with posters.
---
The day will begin at 09:00 when our doors will open for registration. The conference will begin at 09:30 with a warm welcome from the Bragg Centre Director Prof Edmund Linfield.
The day will then proceed with talks revolving around our Bragg Centre themes from both our external speakers and Bragg Centre members, closing at 17:00.
---
After the day's talks, we are pleased to invite you to join us for an Evening Drinks reception and poster presentation from 17:30 in the atrium of the Sir William Henry Bragg Building.
We will be showcasing the best of our homegrown research with classic A0 posters and dynamic video posters, accompanying the lightning presentations from earlier in the day.