Be Curious LATES: something to Bragg about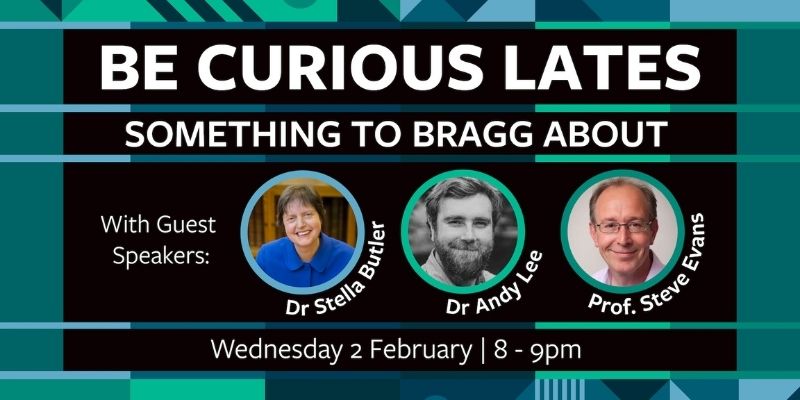 Date: Wednesday 2 February 2022, 20:00 – 21:00
Location: Online
Cost: Free, booking required
Join us as we delve into the ground-breaking work of its namesake, Sir William Henry Bragg, which changed the way we understand the world around us, and explore his continued legacy.
The Bragg Centre for Materials Research brings together scientists and engineers with the aim of discovering, creating and designing new materials.
The subject of a new exhibition at The Stanley & Audrey Burton Gallery, discover the story behind Bragg's Nobel Prize winning work, undertaken with his son Lawrence, from a laboratory at the University of Leeds.
From building shapes with DNA, to tackling cancer with microbubbles: we meet researchers from the Bragg Centre and hear how they are developing new insights and solutions for innovative products, devices and applications, inspired by Bragg's discoveries
This free online event is open to all and will be livestreamed to YouTube.
Speakers: Dr Stella Butler, Dr Andy Lee, Professor Steve Evans.
To register for your free ticket visit our Eventbrite page.