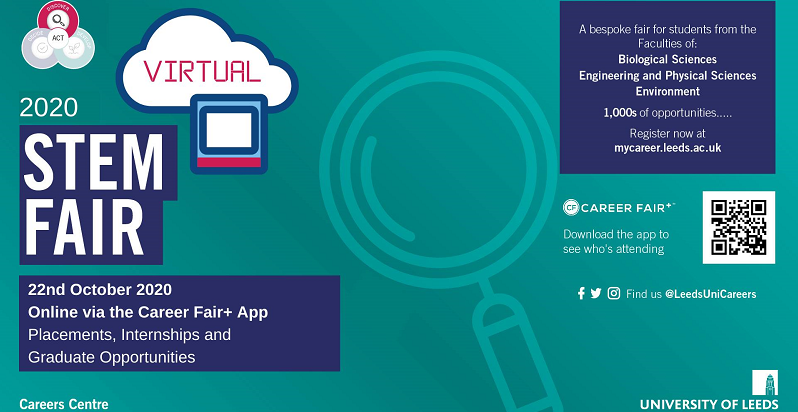 Date: Thursday 22 October 2020, 11:00 – 17:00
Location: Online event
Type: Conferences
Cost: Free
Interested in Science, Technology, Engineering and Maths-based careers?
This is your chance to meet employers and find out about graduate, placement and internship opportunities in local, national and international organisations.

The fair is open to all students at all levels of study, but employers are particularly targeting students from: Faculty of Biological Sciences, Faculty of Environment and Faculty of Engineering and Physical Sciences.

Book your place via MyCareer. Download the 'Careers Fair Plus' App and select University of Leeds.
Access and Inclusion
We want to make sure that everyone can access and enjoy the event so please let us know as soon as possible if you need any adjustments. Requests will be made in confidence. If you have any questions please get in touch with us.