Breaking Boundaries in STEM: Innovation and Diversity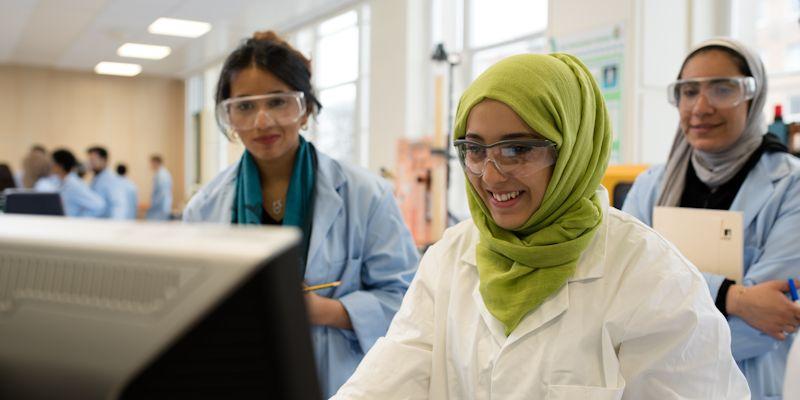 Date: Wednesday 9 October 2019, 16:00 – 18:00
Location: Roger Stevens LT 17 (7.17)
Type: Conferences
Cost: Free
Join us to hear inspirational stories from our panellists on how to be more visible, put your ideas forward, and make a difference to the world.
The event will include an inspirational video to stimulate discussion, followed by a panel discussion and finishing with networking and refreshments.
Panellists:
Dr Vania Dimitrova (University of Leeds)- Vania is the co-director and EDI lead for the UKRI Centre for Doctoral Training in Artificial Intelligence for Medical Diagnosis and Care. Vania will chair the panel.
Roberta Akpan (KPMG)- Roberta works as a manager for restructuring and deal advisory at KPMG. Whilst at the University of Manchester, Roberta took an active role in promoting diversity and inclusion through organising events for the African Caribbean Society and taking part in a peer mentoring scheme.
Penny Hindle (X-LAB)- Penny graduated in July 2019 from the School of Computing, University of Leeds. She is currently working as a Software Developer at X-LAB. Penny also helps run the Code First: Girls programme and is a STEM ambassador.
Dr Fouzhan Hosseini (NAG, Numerical Algorithms Group)- Fouzhan worked as a Research Fellow in the School of Computing, University of Leeds. Fouzhan now works as a High-Performance Computing (HPC) Application Analyst. She is passionate about diversity in STEM and was actively involved in Women in Leeds.
Jessica Proctor (PhD Student, Center for Doctoral Training in Fluid Dynamics) - Jessica graduated in 2014 from University of Leeds, BSc Mathematics. Her PhD research is on mechanisms for aerosolisation of microbial particles from liquid surfaces – understanding fluid mediated transmission pathways of infectious diseases.
All students/staff from STEM subjects or with interests in STEM are invited.