Game Republic Student Showcase 2017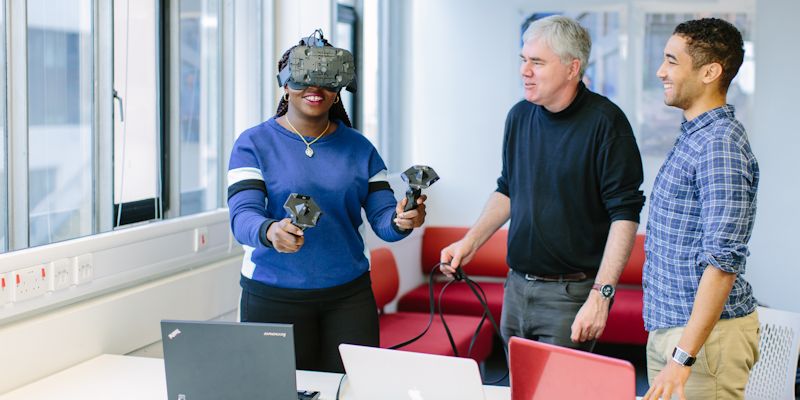 Date: Thursday 8 June 2017, 15:00 – 17:30
Location: Engineering Building
Cost: n/a
Game Republic partners with the University of Leeds to host its annual student showcase - bringing together talented students with employers from the region.
Come along to the largest Game Republic showcase and discover the best final-year gaming projects from students around Yorkshire. The event will see up to 25 teams of students from 9 universities and colleges in the region showcasing their work to local industry.
The annual student showcase, now in its tenth year, aims to promote the significant gaming development industry which is based in the north, and to encourage the brightest and most committed students to stay in the region and build their careers after graduation.
Each project will be judged by representatives from Sumo Digital, Revolution Software, and Red Kite Games with prizes awarded to the best projects in the following categories - Game Design, Game Art, Game Technology and Best Team.
University of Leeds students studying on computer science courses will be competing against their peers from the other colleges and universities in the north of England.
The event is free and open to the public. Follow the event using #grshowcase2017.