Fluid Bed Processing and Formulation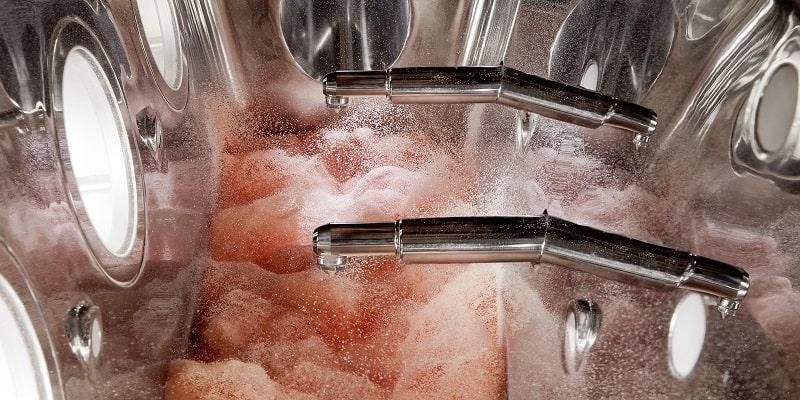 Start date: 11 May 2020
End date: 13 May 2020
Duration: 2.5 days
Fees: £999
Venue: Faculty of Engineering and Physical Sciences, University of Leeds
---
enquire
book now
course programme
Course overview
Fluidised beds are widely used in industry due to their characteristic fluid like properties of good mixing and heat transfer. Applications of fluid beds range from combustion in power stations, catalytic reactors to the engineering of particles via methods such as low density agglomeration and encapsulation.
This new course focuses on the use of fluid beds in particle engineering area and covers:
the basic principles behind fluidisation

the importance of particle properties

the impact of bed design on the structure and optimal operation of fluid beds, both batch and continuous.
The course is grounded in practical experience gained across numerous industrial sectors by a range of speakers from academia, equipment manufacturers and end users. The scientific principles of fluid bed operation will be reinforced by a number of practical demonstrations which show the theory in practice.
Course structure
The 2020 course programme and leaflet will be available approximately 3 months prior to the course. However, you can view and download the 2019 course details for further information by clicking course programme link.
Day 1. Fluidisation Basics:
Industry and academic experts will cover:
what causes powder beds to fluidise

what are the properties of the powders that make this more or less straightforward

what are the watch-outs in this technique

how can one engineer particles with different properties
These topics will be underlined with three different demonstrations.
Day 2. Industry Case Studies
Topics will include:
The importance of the bed design on how it operates

The key operating parameters from starting up to steady state

Real-life case studies examples from a range of industries, covering what can go wrong and how to avoid it

Three further practical demonstrations will showcase these areas.
Day 3. New Developments and Innovations
On the final half day, examples will be provided of the latest developments in fluid bed applications from industry and academia. The course will end with a discussion and problem solving forum.
Who should attend?
This course is suitable for you if you're:
a R&D scientist working in industries such as pharmaceuticals, detergents, foods, agrochemicals or specialty chemicals and need a broad overview of the subject of fluid bed processing

a scientist or chemical engineer who would value a deeper understanding of how science can be applied to real fluid bed processing problems

a process technologist, plant manager, involved in R&D or a process technician who needs a thorough practical grounding in the subject of fluid bed processing and how it can influence the properties of the final product

a university researcher who requires a deeper insight into real industrial problems, unmet needs and potential new research themes.
Speakers
Course director:
Professor David York - University of Leeds
Course co-director:
Dr Jim Bullock, Director, iFormulate Ltd
Fee information
£999
Fees are VAT exempt
Fees include:
cost of tuition

course materials

lunches

light refreshments

course dinner on Monday 11 May
View our terms and conditions
Venue details
Faculty of Engineering and Physical Sciences
University of Leeds
Leeds
LS2 9JT
Detailed directions (including the exact location for the course registration and presentation room) will be sent out with the delegate joining instructions.
The nearest public car park is Woodhouse Lane (multi storey) at LS1 3HQ. The car park is open 24 hours. Charges apply (£6.00 up to twelve hours). Please click here for information and location details. Please note this car park is a fifteen minute walk to/ from our building and delegates should allow ample time to park and register for the course.
Car parking for visitors is unavailable at the University.
There is also limited on-street parking in the vicinity of the University.
Accommodation
You are responsible for your own accommodation, if required. A list of hotels close to the University will be sent with your course joining instructions.
Contact us
Jenna King – Course Coordinator
CPD Conference and Events Unit
Faculty of Engineering and Physical Sciences
University of Leeds,
Leeds
LS2 9JT
T: +44 (0)113 343 5746
E: cpd@engineering.leeds.ac.uk
Accreditation
This course is supported by iFormulate.