Thermal Treatment of Municipal Waste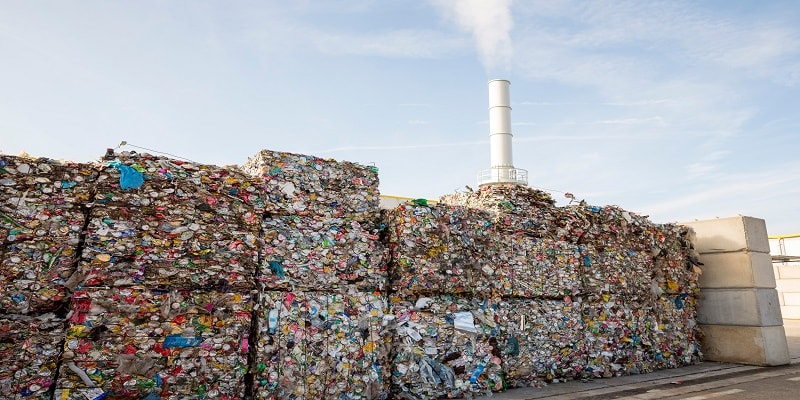 Start date: TBC
End date: TBC
Duration: Two days
Fees: 2021 fee £TBC
Venue: Weetwood Hall Estate
---
enquire
About the course
What will I learn?
This course is specifically designed to provide you with an introduction to the thermal treatment option for the disposal of municipal solid waste (MSW). It will give you detailed coverage of the various thermal treatment processes and associated issues.
How will I benefit?
You'll gain an excellent insight into thermal treatment technologies and policies.
Who should attend?
This course is for you if you're a waste disposal engineer, or someone who works for a company or local authority which is either considering, or is already involved in, the thermal treatment option for treatment of municipal solid waste.
Programme
The September 2021 course programme will be available approximately 3 months prior to the course. However, you can view and download the latest course details below for an idea of what to expect from the course.
Provisional programme
Day 1
Registration: 08:30 – 09:00
Regulation of incineration plants under the Environmental Permitting Regulations

Flue gas emissions control

Sampling and analysis of emissions

Operational aspects of Energy Recovery Facilities

Large scale municipal solid waste (MSW) treatment technologies

Policy rational for gasification in a net zero world
Day 2
Health effects of waste incineration

Pyrolysis & Gasification of Waste for Electricity Production

Energy recovery

Opportunities for bottom ash recycling

Stakeholder and community consultation for energy from waste

The option of solid recovered fuel/refuse derived fuel (SRF/RDF)

Thermal technologies – procurement, markets and deliverability

Economic and commercial issues in waste management
Course finish time: 16:30
Speakers
Invited Speakers:
Dr Egan Archer, Equitix
Dr Stephen Burnley, School of Engineering and Innovation, The Open University
Peter Coleman, Department for Business, Energy and Industrial Strategy
Stewart Davies, Viridor
Ben Freeman, Environment Agency
Stuart Hayward-Higham, SUEZ Recycling and Recovery UK
Brian Mayne, Cardiff University
Dr Brian Moyle, Servomex Group Ltd
Edward Thomas, Viridor
John Twitchen, env23
John Wade, MVV Environment Limited
Dr Kevin Whiting, WSP
David York, Blue Phoenix UK
Fee information
Fee £TBC
Fees are VAT exempt
Fees include:
cost of tuition

course materials

lunches

light refreshments
10% discount for local authorities and the Environment Agency.
View our terms and conditions
Venue details
The course will take place at Weetwood Hall Estate, which is situated to the north of Leeds at the junction of the A660 Leeds - Skipton road and the A6120 Outer Ring Road.​​
Weetwood Hall Estate
Otley Road
Leeds
West Yorkshire
LS16 5PS
UK
Accommodation
Accommodation
The course will take place at Weetwood Hall Estate, which is situated to the north of Leeds at the junction of the A660 Leeds - Skipton road and the A6120 Outer Ring Road.
If you require accommodation, and wish to stay at the course venue Weetwood Hall Estate, please contact Emma Barker E: reservations@weetwood.co.uk / T: 0113 230 6000 quoting 'CPD' and the 'Thermal Treatment' course.
Please book your accommodation at least two weeks before the course commences to guarantee rates and availability. A list of alternative hotels is available on request.
What our delegates say
"Essential course for a rounded introduction to the key topics involving EFW." Natural Power
"A good overall introduction to the EFW technologies and SRF markets." FCC Environment
"Excellent course and very relevant and informative." Engie UK
"An informative two day course covering all the main topics relevant to thermal treatment, which is presented in a manner both for the expert and the less informed audience" Viridor Waste Management
Contact us
CPD Conference and Events Unit
Faculty of Engineering and Physical Sciences
University of Leeds,
Leeds
LS2 9JT
T: +44 (0)113 343 5746
E: cpd@engineering.leeds.ac.uk
Stay up to date with the latest course news and developments by following the CPD, Conference and Events unit on LinkedIn and Twitter.
Accreditation
This course is endorsed by the Chartered Institution of Wastes Management