Energy from Biomass Combustion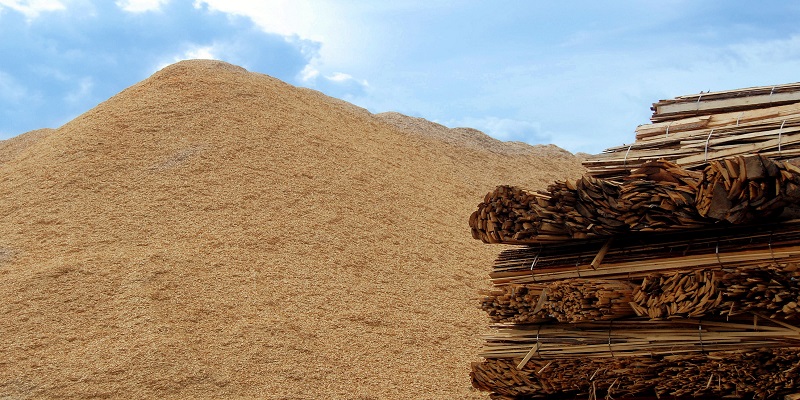 Start date: 16 April 2024
End date: 18 April 2024
Duration: Three days
Fees: £TBC
Venue: Weetwood Hall Estate, Leeds
---
enquire
About the course
Biomass is a key element in government plans to increase renewable energy sources and reduce greenhouse gases. Bioenergy has environmental and economic impacts, and is unique as a renewable fuel since it can contribute to all three energy sectors – electricity, heat and transport fuels.
In the UK, imported white wood pellets are a major fuel, but energy crops, such as short rotation willow coppice and miscanthus as well as forestry residues, agricultural residue and waste woods, all find use in the production of electricity and heat.
What will I learn?
This course will provide you with a comprehensive overview of the status and developments in energy delivery from biomass combustion. The focus will mainly be on biomass for electricity and heat. This course looks at fuel supply options and the emissions and plant performance implications. The use of biomass for energy production has several associated technical, environmental and socioeconomic challenges. Some of these, particularly the technical challenges, will be addressed in this course.
How will I benefit?
The course will give you a sound understanding of the fundamentals and practicalities of:
the basics of solid biomass combustion

dedicated biomass installations

solid biomass for electricity generation

biogas and landfill gas for process heat and power generation

sustainability of biomass supply chains
Who should attend?
This course will be of particular interest to you if you're:
a process engineer or chemist new to the bioenergy field

a regional developer wanting to obtain a technical perspective on bioenergy

an energy and environmental manager interested in using bioenergy

a process heat system designer interested in biomass as a heat source.
Programme
Day one
Sustainable biomass – understanding and meeting the UK, EU and global requirements on sustainability

Life cycle analysis and sustainability

Prospects for increasing UK production of bioenergy feedstocks

Fundamentals of biomass combustion

Traded biomass and standards

Emissions standards and regulations for biomass heat and power
Day two
Biomass boilers – technology and deployment

Domestic biomass and air quality

Extending fuel specifications and plant limits to increase flexibility

Case study: UK biomass installation – overcoming the challenges

Coal-to-biomass combustion plant conversion

Bioenergy with carbon capture and storage (BECCS)
Day three
The problem of metals in biofuels – combustion and ash influences

Corrosion, slagging and fouling - special issues relating to biomass firing

Biogas and landfill gas resources, current utilisation and future potentials

The highs and lows of renewable energy
Speakers
Course director:
Professor Jenny Jones
Director, Centre for Doctoral Training in Bioenergy
2023 Guest speakers:
Trudy Beeley, RJM International
Stephen Chilton, px Limited
Peter Coleman, Department for Business, Energy and Industrial Strategy (BEIS)
Judith Ford, University of Leeds
Gary Fuller, Imperial College London
Bernard Gibbs, previously University of Leeds
Steve Griffiths, Uniper Technologies Ltd
Neil Harrison, re:heat
Patrick Mason, AYUP Ltd
Robin Shirley, WSP
Fred Walter, Fred Walter & Sons Ltd
Susan Weatherstone, Uniper
Andrew Welfle, The University of Manchester
Fee information
If you would like to be added to our mailing list for the 2024 course, please email cpd@engineering.leeds.ac.uk.
Fees
£TBC
Fees are VAT exempt and are NOT inclusive of any accommodation at the course venue. Please see the accommodation tab for details on booking any accommodation if required.
Course fees include:
cost of tuition

paperless course materials

lunches

light refreshments

and the course dinner on Tuesday evening
View our terms and conditions
Venue details
The course will take place at Weetwood Hall Estate, which is situated to the north of Leeds at the junction of the A660 Leeds - Skipton road and the A6120 Outer Ring Road.​​
Weetwood Hall Estate
Otley Road
Leeds
West Yorkshire
LS16 5PS
UK
Accommodation
The course will take place at Weetwood Hall Estate, which is situated to the north of Leeds at the junction of the A660 Leeds - Skipton road and the A6120 Outer Ring Road.
If you require accommodation, and wish to stay at the course venue Weetwood Hall Estate please contact Emma Barker or Stevie Standerline E: reservations@weetwood.co.uk / T: 0113 230 6000 quoting 'CPD' and the 'Energy from Biomass' course.
Bedrooms are subject to availability and the following rates (including VAT) apply with a '48 hours prior to arrival with no cancellation fee' policy: Friday – Sunday, bed and breakfast £88 per night, Monday – Thursday, bed and breakfast £92 per night, for sole occupancy in a superior double room. Please book your accommodation as soon as possible to avoid disappointment with availability. A list of alternative hotels is available on request. Delegates are responsible for their own evening meals.
What our delegates say
"A great overview of the entire biomass industry for people at all levels"
"Excellent overview of biomass, from supply chain to domestic market to power generation and industrial heating"
"An excellent insight into the world of biomass and biomass combustion. Excellent technical content would recommend to any future delegates".
Contact us
Harriet Wills – Course Coordinator

CPD Conference and Events Unit
Faculty of Engineering and Physical Sciences
University of Leeds,
Leeds
LS2 9JT
T: 0113 343 2494
Stay up to date with the latest course news and developments by following the CPD, Conference and Events unit on LinkedIn and Twitter.