World Ventil8 Day shines spotlight on alarming health crisis in buildings
A lack of investment in building ventilation has led to a serious global health crisis – and a growing initiative seeks to highlight this problem across the world.
The second annual World Ventilation Day (WV8D), held today (8 November), aims to raise awareness of the vital role played by ventilation in supporting people's health, wellbeing, and productivity – and it has drawn the support of universities such as Leeds, as well as professional organisations, trade bodies, and environmental groups worldwide.
WV8D is coordinated by the UK's Building Engineering Services Association (BESA), which this year stages a social media debate involving leading industry, academic and political figures, including Professor Cath Noakes, Professor of Environmental Engineering for Buildings at the University's School of Civil Engineering.
"Good ventilation is part of creating a sustainable and low carbon environment, by using technology to balance air quality, energy use and comfort," said Professor Noakes. "It is critical to making buildings more resilient to health threats including our regular battles with the transmission of respiratory infections in crowded indoor spaces."
She added that it was important for governments to set "realistic but ambitious targets" so the ventilation industry could work towards "fixing this growing public health crisis".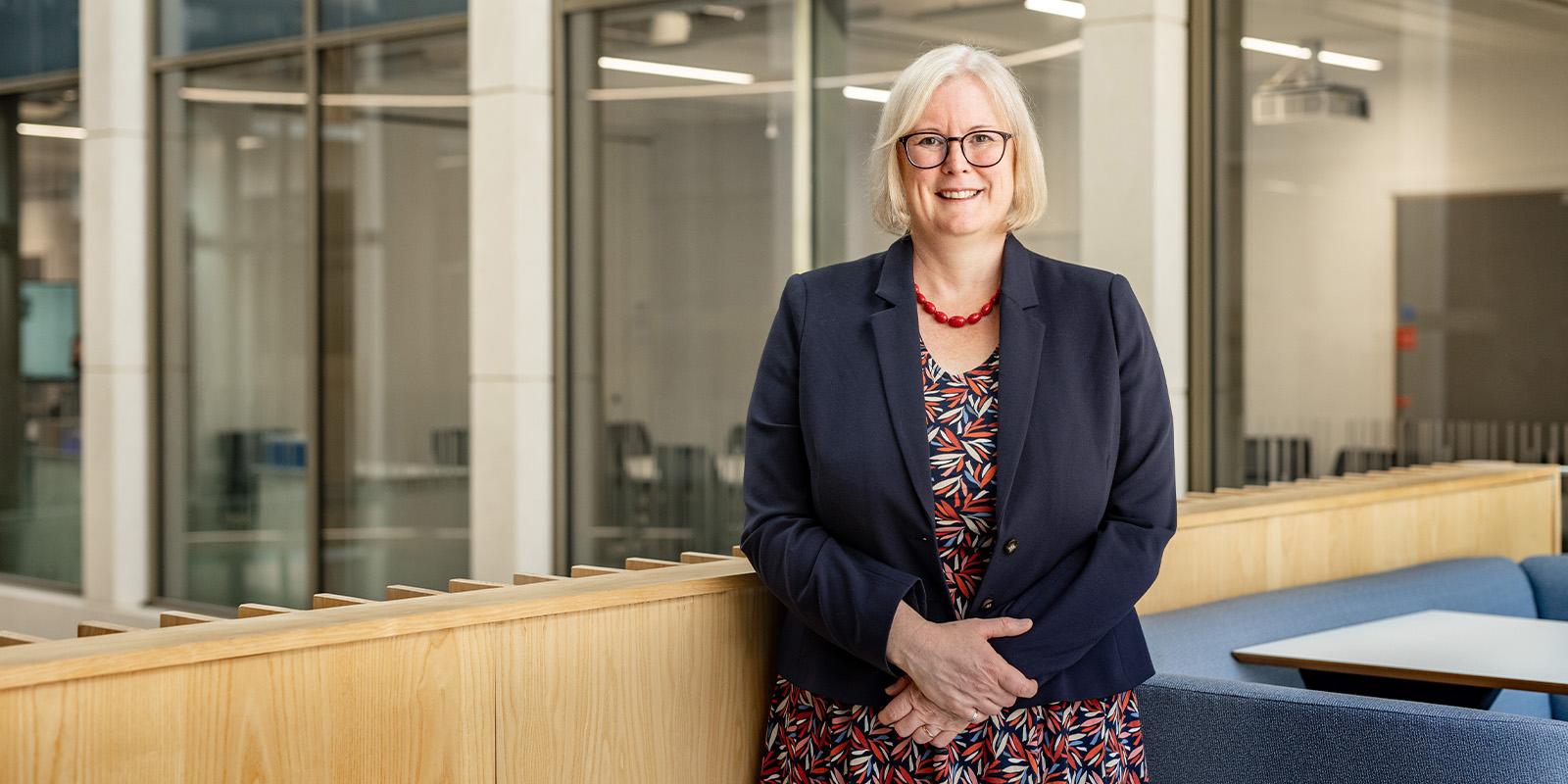 This year's WV8D theme is "Breathe Better, Live Better", and organisers will demonstrate how improvements to ventilation systems, and greater awareness, can lower fatalities linked to IAQ, mould and damp in homes, and other sources of indoor pollutants such as smoking and traffic emissions.
The World Health Organization (WHO) estimates that poor indoor air quality (IAQ) exposure is directly linked to 3.8 million premature deaths worldwide every year. Good ventilation in buildings can mitigate exposure to air pollutants and infectious diseases, improve sleep, aid human productivity, and reduce mould and damp in buildings.
Combatting damp and mould at home
Drawing attention to problems with damp and mould in the UK, BESA emphasises that the political stakes are higher than ever, notably due to damp conditions in social housing, which led to the death of two-year-old Awaab Ishak.
The tragedy led to the government's introduction of Awaab's Law, which will force social landlords to fix damp and mould within strict time limits. It also reviewed the Decent Homes Standard which will apply to private rented homes for the first time.
There is also growing support for the proposed Clean Air (Human Rights) Bill dubbed 'Ella's Law' in memory of Ella Kissi-Debrah – the first person in the world to have air pollution recorded as her cause of death.
The Bill was approved by the House of Lords on the 70th anniversary of the Great Smog, and has since moved to the House of Commons, where it is being sponsored by Caroline Lucas MP. Over 10,000 people signed a petition to support the new law, and campaigners are pushing to raise that figure to 100,000 to trigger a debate in Parliament.
Ella's mother, Rosamund Adoo Kissi-Debrah, said the Bill would give the UK "the best air quality law in the world and improve the health of the nation", and that it was crucial to help those 7.7 million people on NHS waiting lists.
She said: "Ella's Law would tackle air pollution and greenhouse gases together to improve public health, the environment and the climate. It would also exceed the European Commission's latest proposals for the revision of ambient air quality laws and establish a pathway to comply with the WHO's new guidelines by 2033."
WV8D and BESA also recognise the role of ventilation companies and engineers to implement measures and strategies to make buildings both safer and healthier – underlining the need to training and recruit the next generation of skilled workers to face this global problem head on.
"The Covid-19 pandemic showed how well-ventilated spaces help to reduce the transmission of diseases in buildings," said Graeme Fox, technical director of BESA. "There are a wide range of solutions available, and most are low cost.
"Most countries share a similar problem: far too many buildings are simply under-ventilated. WV8D is an important part of our growing awareness campaign to encourage building owners and operators to make this a priority and help to save millions of lives around the world by investing in upgrading their ventilation systems."
Last month, the University's How to Fix… podcast debuted by focusing on air quality, featuring Professor Noakes alongside Dr Jim McQuaid from the School of Earth and Environment, and Dr James Tate from the Institute for Transport Studies.
Further information