Professor Cath Noakes becomes Faculty Pro-Dean for Research and Innovation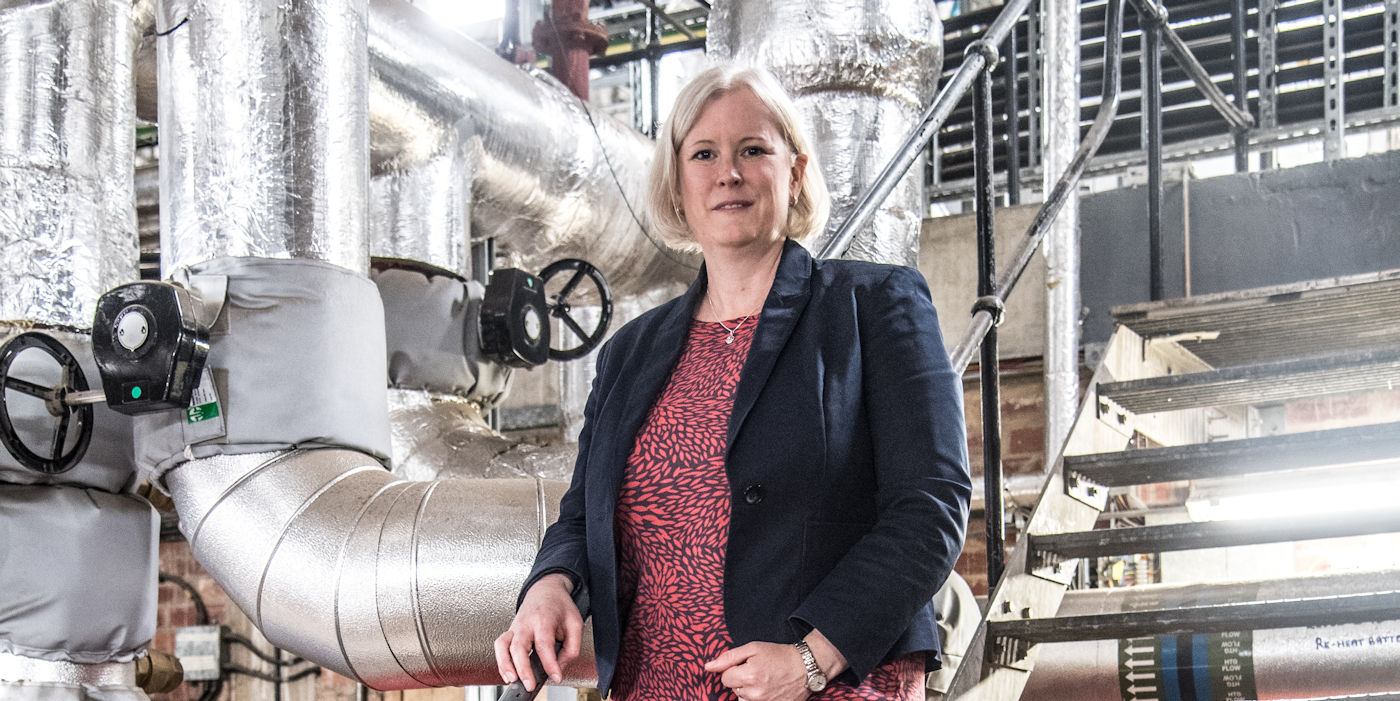 Professor Cath Noakes will become the Faculty's new Pro-Dean for Research and Innovation from 1 January 2024.
Professor Noakes joins the Faculty leadership team from the School of Civil Engineering, where she is Professor of Environmental Engineering for Buildings. She has held several leadership roles within the School, including Director of Research and Innovation.
Commenting on her newest appointment, Professor Noakes said: "I'm very much looking forward to taking on this role and working with colleagues across Engineering and Physical Sciences and beyond.
"We do some fantastic science and engineering in the Faculty, and I'm keen to champion the breadth of our research, and to deliver a sustainable and inclusive research strategy for the next five years."
Professor Noakes' personal research interests are in fluid dynamics, with a keen focus on ventilation, indoor air quality, and infection control in the built environment. She explores the transport of airborne pathogens, the influence of indoor airflows, and the effectiveness of engineering approaches to control airborne disease transmission.
Her expertise has led to substantial research activity and policy advice relating to COVID-19 transmission, which saw her being invited to serve on the UK government's Scientific Advisory Group for Emergencies (SAGE). In October 2020, she was made an OBE for her services to the COVID-19 pandemic.
In her ongoing advocacy work, Professor Noakes continues to call on governments, institutions and the wider public to avoid complacency with infectious diseases such as COVID, and she continues to champion better building ventilation in workplaces and schools to create healthier and more productive environments.
She also remains deeply committed to inspiring the next generation of women in engineering. When she was recognised for her work during the pandemic, she said: "I […] want this award to demonstrate to young people – and particularly young women who are under-represented in the profession – that engineering is a deeply rewarding profession."
In her new role, Professor Noakes will replace Dr Oliver Harlen, who currently supports the Faculty's research and innovation agenda, and was a pivotal figure in the University's REF 2021 submission.
Professor Nora de Leeuw, the Executive Dean for the Faculty, took the opportunity to sincerely thank Dr Harlen for his "excellent work" over the past ten years, adding that he "has been invaluable as the Pro-Dean of R&I for the whole EPS Faculty."
Further information