Preceding Head of School elected President of The Institute for Concrete Technology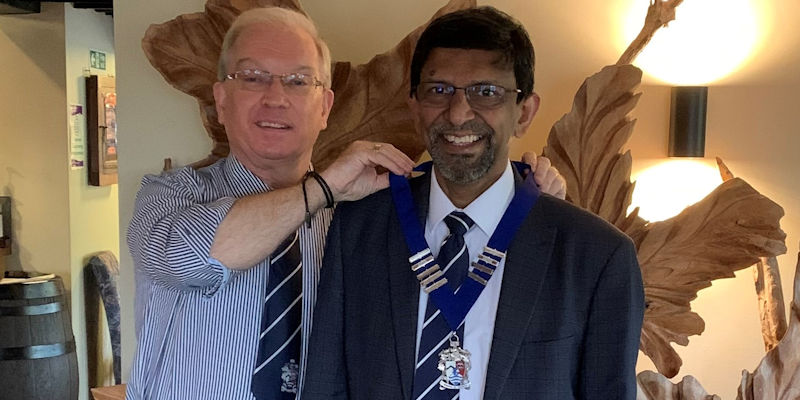 Professor Muhammed Basheer, Chair in Structural Engineering, has been elected as President of The Institute for Concrete Technology (ICT), to serve for the next two years.
The Institute is a global network of concrete technologists and is the only professional body in the world in the field of concrete with authority to issue professional qualifications.
Professor Basheer, who is an ICT Fellow, will serve as its President until 2023. He enjoyed more than five years in the post of Head of School for the School of Civil Engineering at the University of Leeds.
Professor Basheer is also a Fellow of the Irish Academy of Engineering, which gives independent advice to policymakers on matters involving engineering and technology, and of the Royal Academy of Engineering, which is the UK's national academy of engineering.
When accepting the position, Basheer highlighted his 40-year career in the concrete industry. He reflected on his undergraduate dissertation 'Design of high-strength concrete,' and his journey to postgraduate education, where he achieved a MRes in Structural Concrete, and then a PhD and DSc in Durability of Concrete.
His four-decade long journey in concrete also includes becoming a Fellow of the American Concrete Institute (ACI), receiving a CANMET/ACI award (2021) for sustained contributions made to concrete technology research, and the Lifetime Achievement Award from the Civil Engineering Research Association of Ireland (2014).
Professor Basheer was also honoured by The India Chapter of the ACI, which hosted their 2016 international conference in his name.
He said: "I am very pleased and honoured to be elected to serve as ICT's President, especially given that the Institute will be celebrating its 50th anniversary next year.
"I'm looking forward to the opportunity this role will bring to be an excellent ambassador for University of Leeds, both nationally and internationally."
Find out more