Innovation award for Leeds Spinout Company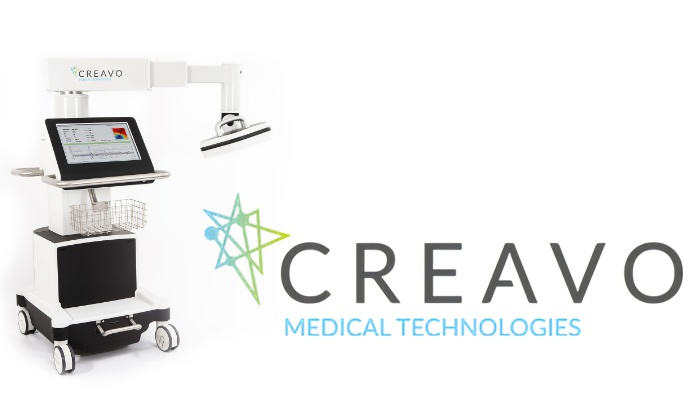 Creavo Medical Technologies, formerly known as Quantum Imaging Ltd has won the 'Best Innovation' award and the 'Best Start-Up' award at the MedilinkWM Medical & Health Business Awards 2016.
The spinout company formed in 2014 to develop diagnostic technology for acute medical settings became the first company in the history of the award to win two awards in the same year.
Medilink is an industry group that works across all aspects of healthcare to promote industry and work with companies to aid technology adoption and growth.
Creavo Medical Technologies is a start-up focused on the utilisation of advanced quantum principles in the rapid detection of potentially life threatening medical conditions in acute medical settings. Research carried out by students and researchers in the Theory Group in the School of Physics and Astronomy, at the University of Leeds has led to the development of a portable and completely passive medical platform to detect and display the minute bio-magnetic signals associated with various tissues. These signals can be used in a variety of medical applications and for the detection of a range of medical conditions.
This award caps off a great year for the company which has seen its first product, Vitalscan, receive its CE mark (which enables sales), the start of a largescale multi-center clinical at four of the UK's major A&E departments, namely Bristol, Sheffield, Leicester and Nottingham, followed by a second stage starting at three centres in the United States at Mayo Clinic Rochester, Cincinnati and Baylor Texas. This award follows two awards for Creavo's CEO, Steve Parker, who has been named as one of the UK's 100 most inspiring individuals by "The Manufacturer" magazine and CEO of the year by "Finance Monthly" magazine for bringing ground-breaking technology to market.
Early indications from clinical testing indicate that Vitalscan could meet an urgent clinical need for improving the current triage process for patients entering emergency departments with chest pain. The device uses advanced quantum principles to measure, display and store electromagnetic fluctuations caused by heart activity through a simple, non-invasive three to five-minute scan at a patient's bedside. This scan accurately and quickly rules out significant ischaemic heart disease, such as heart attacks. The device will enable clinical practitioners, who operate in acute medical settings, to 'rule out' heart-related problems and prevent healthy patients from having to go through the current lengthy, and costly, chest pain triage process, which includes a variety of diagnostic tests including multiple ECGs and cardiac biomarker blood tests.