Lesley Meredith
Course: Physics BSc
Year of graduation: 2022
Lesley Meredith chose to study a Physics BSc degree after an impulsive decision on results day, which she describes as one of the best decisions she's ever made.
Life after graduation
"I've always been eager to apply my knowledge and skills towards making a difference and taking on today's greatest challenges." Lesley Meredith knew that once she'd completed her Physics BSc she'd be equipped with the knowledge and skills that would be highly valuable to innovative engineering companies. "I realised I wanted a role in the nuclear industry to help the UK reach the net zero target so I successfully acquired a graduate role as a Safety and Reliability Engineer with the Nuclear and Power team at Atkins SNC-Lavin. I am incredibly excited to be working for a company leading in design and engineering, playing a huge role in the battle towards net zero." Lesley's next goal is chartership and to acquire roles with higher responsibilities within the nuclear and power industry.
Choosing Leeds
"It was actually an impulsive decision on results day but by far one of the best decisions I've ever made." The University of Leeds being a campus university but also located right next to the city centre was a huge attraction to Lesley. "The campus itself has a mixture of old traditional red brick buildings and also new modern buildings. It also has little ducks and rabbits roaming the campus which everyone absolutely adores and makes the morning wake up calls for lectures worth it."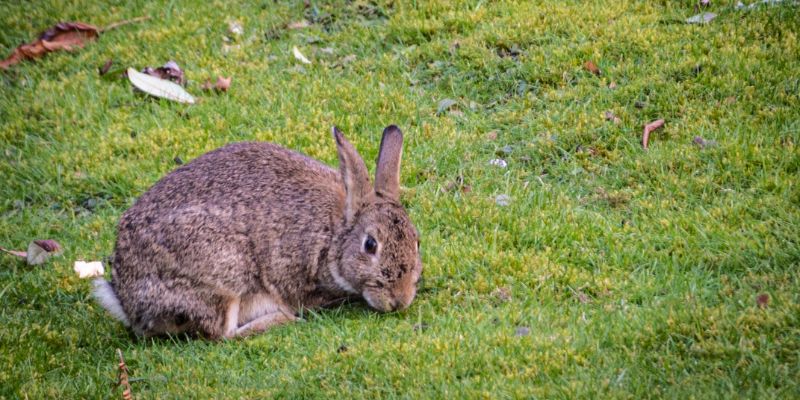 The Leeds University Union was also very appealing to her. "I saw a huge amount of student-led societies and how student-focused Leeds was. I knew then that even if I was four hours away from home it wouldn't take me long to make a new home."
The main attraction though was the academic side. Lesley remarked "The sheer amount of module options and opportunities available surpassed any other universities I had seen. I found the course so flexible and it allowed you to branch out in multiple areas, from discovery modules to a year abroad or a year in industry." Although Lesley studied a physics degree she was also able to study Mandarin and explore entrepreneurship. She said "That allowed a nice balance between all the science and maths. In summary, the University of Leeds, in my opinion, excels in every aspect."
Project work
One of the highlights for Lesley was in her final year, through the Physics Into Work module, she had the most valuable time on work experience. "I undertook a placement with Balfour Beatty plc and their client, National Grid, on the Hinkley Point C project. The goal of this project is to connect the new nuclear power station at Hinkley Point to the grid so that six million UK homes can benefit from the energy produced."
She carried on "This placement allowed me to experience first-hand and gain an understanding of all the various sectors of a project such as health and safety, environment, community engagement, and commercial and quality control. I was blown away by the sheer amount of work and detail that goes into every aspect of the project. This placement also prepared me a lot for my career as a Safety and Reliability Engineer in the Nuclear industry as I was introduced to the safety aspects of huge projects which will be applicable to any work I carry out as a Safety engineer."
Life in Leeds
Lesley was a member of the Physics society (Physoc) in her first year, then on the committee in her second and third years as PR Sec and President, respectively. She said "Being on the committee has been one of the most rewarding experiences mostly because of the number of amazing people you meet, we had 250 members last year! I met so many people on my course that I wouldn't have if I didn't go to the Physoc socials. Most of my closest friends now, I met through the Physics society!"
Her absolute favourite events hosted by Physoc were the iconic Otley runs and an annual ball. "Apart from Physics, I met people who were also massive F1 fans. There's a motorsport society, who all come together to watch the race on Sundays with a group chat, to chat about everything motorsport! I also went to one of the go-karting events which got very competitive but very fun!"
Occasionally, Lesley would also explore the surrounding Yorkshire countryside and hiking spots. She said "One of the best experiences was when I went hiking around the Yorkshire Dales and wadding through waterfalls. It was definitely needed to clear my head after using all my brain power on quantum mechanics. That's the best part about Leeds, you get the city and rural experience!"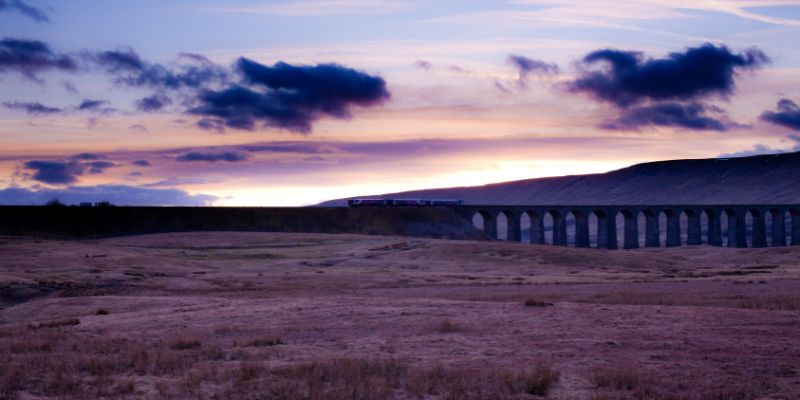 Advice for the future
Lesley has some final words of wisdom for new physics students.
"Don't hesitate! Go for it! I had imposter syndrome at the start and was unsure I'd make it to the end. However, the School of Physics and Astronomy is such a close-knit community, there's support everywhere. I was often in contact with my personal tutor, lecturers, students from my year (and above!) and the student support team."
"Academically, you're given an incredible amount of opportunities and because of this, you're left with many options for your future career. (I almost couldn't decide what to do! A masters, PhD or start working.) Either way, the School of Physics and Astronomy provides so much guidance before, during and after your degree."
Join us
Want to know more about student life at Leeds? Chat to one of our current students to find out what it's like to be part of our welcoming community.