Leeds academic recognised as prestigious National Teaching Fellow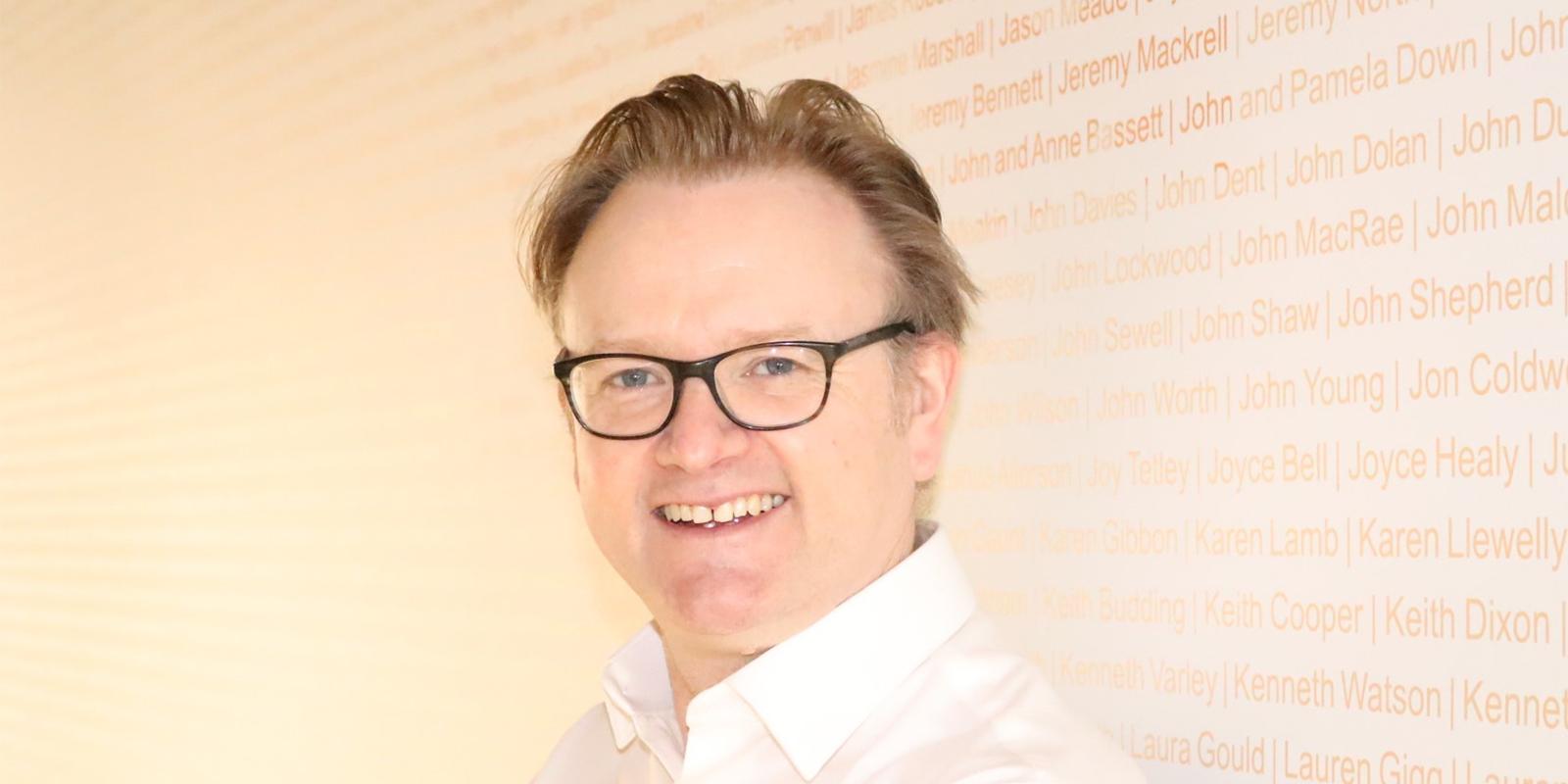 A Leeds academic has received one of the UK's highest honours for his outstanding contributions to excellence in teaching.
Dan Trowsdale, the Deputy Head of the School of Mechanical Engineering, was named among 55 new National Teaching Fellows for 2023 by the National Teaching Fellowship Scheme (NTFS), which celebrates and recognises individuals who have made an outstanding impact on student outcomes and the teaching profession in UK higher education.
"It is absolutely amazing to have been recognised as a National Teaching Fellow," he said. "I have been inspired for many years by the work of colleagues who are already NTFs, so I am thrilled and a little shocked to be recognised alongside those very colleagues who inspired me. The award has boosted my confidence enormously."
Dan has been with the University for 17 years, joining the School of Mechanical Engineering after two decades in industry. During his time at Leeds, he has dedicated himself to integrating his experience in product design into improved teaching methods, using human-centred design thinking for better learning.
His teaching ethos incorporates LEGO SERIOUS PLAY and the development of online, distance and digital learning such as Massive Open Online Courses (MOOCs), including a wildly successful MOOC partnership with Marks & Spencer, which has attracted over 100,000 students.
In 2021, Dan was one of three academics awarded for Sustained Excellence at the University of Leeds Teaching Awards, which served as the springboard for national acclaim with the NTFS. Now he hopes to use his latest award to develop better modules, using technology such as EdVee to innovate through the visualisation of constructive alignment of learning outcomes, content, learning activities, and assessment.
I now have a very different personal view of my scholarship and teaching and what motivates me as an educator.
He said: "I am very excited to embrace the opportunity to work with fellow NTFs and hope to gain insights from the opportunities that the network offers while I continue a path in research on designing and visualising pedagogical approaches in teaching and learning."
Dan added that those who want to achieve the same success in teaching should follow their passion and surround themselves with others who share the same values, as he did with LITE fellows and TALENT, the Teaching and Learning Enhancement Network he jointly founded.
"Finding likeminded people will ignite your own ideas, and create lasting friendships," he added. "Meet with them, build on your ideas with them, ask them for help."
Professor Becky Huxley-Binns, Chair of the UK Teaching Excellence Awards Advisory Panel 2023, said: "Every year as we select the NTFS and CATE winners, we are in awe of these extraordinary and gifted people who are teaching with such professionalism, passion and commitment in higher education. This year was no different.
"These awards are incredibly important in recognising and celebrating these people and in sharing 'what works' so that colleagues can build on their expertise too and students can enjoy the benefits of great practice in teaching and learning."
The NTFS 2023 awards ceremony will take place on 28 September at The Library of Birmingham.
Further information