University of Leeds providing skills for life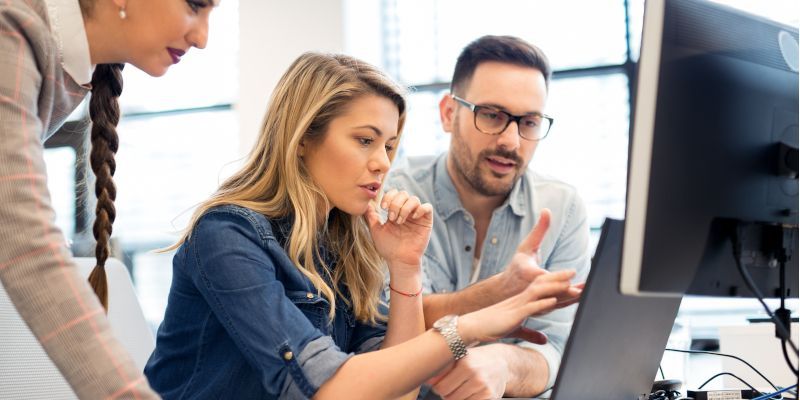 Offering lifelong opportunities to learn new skills and prepare for changing career demands is a key ambition of the University of Leeds.
And it mirrors the "Skills for life" theme of this year's National Apprenticeship Week, which ran from the 6th February, and shines a light on the positive impact that apprenticeships make to individuals, businesses and the wider economy.
Leeds' higher and degree apprenticeship provision has already been awarded a rating of "Good" by Ofsted.
Last summer, following an inspection of the University's apprenticeship degree programmes, Ofsted found a culture of "care and respect" made apprentices feel "valued and safe" across disciplines including healthcare, nursing and leadership.
"Apprentices acquire significant new knowledge, skills and behaviours throughout their apprenticeship and learn the specialist skills required for their roles," said the report.
"They are well prepared for higher-level careers in healthcare, nursing, clinical practice, leadership and digital technologies."
The report added: "Apprentices enjoy their programmes and are proud to be part of the university community.
"They appreciate the professional learning environment, including the library, which is well resourced to support research and further study."
Perfect combination
Degree apprenticeships combine industry experience and a qualification, with employers and the government paying tuition fees.
At Leeds, higher and degree apprenticeships are available in the healthcare and digital technology sectors, as well as in leadership and management, up to Master's level.
Professor Jeff Grabill, Deputy Vice-Chancellor: Student Education, said Leeds' apprenticeship programmes reflect the University's willingness to collaborate with partners from regional to global levels.
"Signing up for a degree apprenticeship at Leeds is a practical way to continue working while gaining a higher education qualification that could transform your career prospects," he said.
"We have a close relationships with many diverse employers, and we work together to design workplace-based education and training that helps meet business priorities.
"Our partnership with PwC is a fantastic example of this. Working with businesses and helping upskill their workforces is a key part of our work in the region and beyond."
Success stories
Among the 500-plus apprentices at Leeds is Ranjodh Bains, who studies Computer Science (Digital & Technology Solutions) BSc at the School of Computing.
Ranjodh was last October named 'Degree Apprentice of the Year' for Yorkshire at the National Apprenticeship Awards.
Also among those currently enrolled on the University's degree apprenticeship programme is Chartered Manager Degree apprenticeship Angie Arnott, a training manager in the Children's Workforce Development team at Leeds City Council.
"I've been able to apply so many things I've learned to my job – it's really changed my heart and mind," she said.
Mark Llewellyn, Managing Director of Sales and Marketing for Revive UK, is taking an Executive Leader apprenticeship at Leeds University Business School.
"I decided to do an apprenticeship as I think it's really important to continue to learn all the time," he said.
"I don't think businesses or the individuals running businesses should stand still if they want to evolve and succeed."
Find out more about apprenticeships at the University of Leeds.
And read a blog about the benefits of degree apprenticeships by Dr Isobel Whitehouse, Head of Learning Enhancement at the University's Student Education Service.
Further details
For further information, contact Ian Rosser in the University of Leeds press office.