Professor Rayner and team win the IChemE Global Energy Award 2022
The team at C-Capture scooped the trophy in the 'Energy' category for their innovative carbon capture technology, against some very strong competition.
The IChemE Global Awards celebrate chemical, process and biochemical engineering excellence, and are widely considered the world's most prestigious chemical engineering awards.
Professor Chris Rayner (School of Chemistry) and his team at C-Capture entered the Energy category which recognises the best project, process or product to demonstrate excellence in efficient energy use or the development of energy production methods that reduce energy intensity.
Innovative Carbon Capture Solvent Technology
C-Capture's carbon capture technology is based on fundamentally different chemistry to other commercially available solutions. Lower cost, environmentally benign and extremely robust, C-Capture's solution has the potential to break through the barriers that are currently preventing the widespread adoption of carbon capture and storage technology to mitigate the impacts of climate change.
The technology was also a finalist in another category – 'Sustainability' – which recognises excellence in sourcing and consuming materials, reducing waste, and/or optimising the product life cycles.
Winning such a prestigious award is very welcome recognition for the team, and it's great to see carbon capture and storage (CCS) becoming more prominent as its importance is realised.<br><br> What began as an interesting but challenging research project has turned into a real opportunity to make a major contribution to combatting climate change that goes beyond our wildest dreams.<br><br> We have a unique opportunity, and a real responsibility, to develop and deploy the technology as quickly as possible to maximise our impact on the current climate emergency, and recognition by the IChemE can only help us on that journey.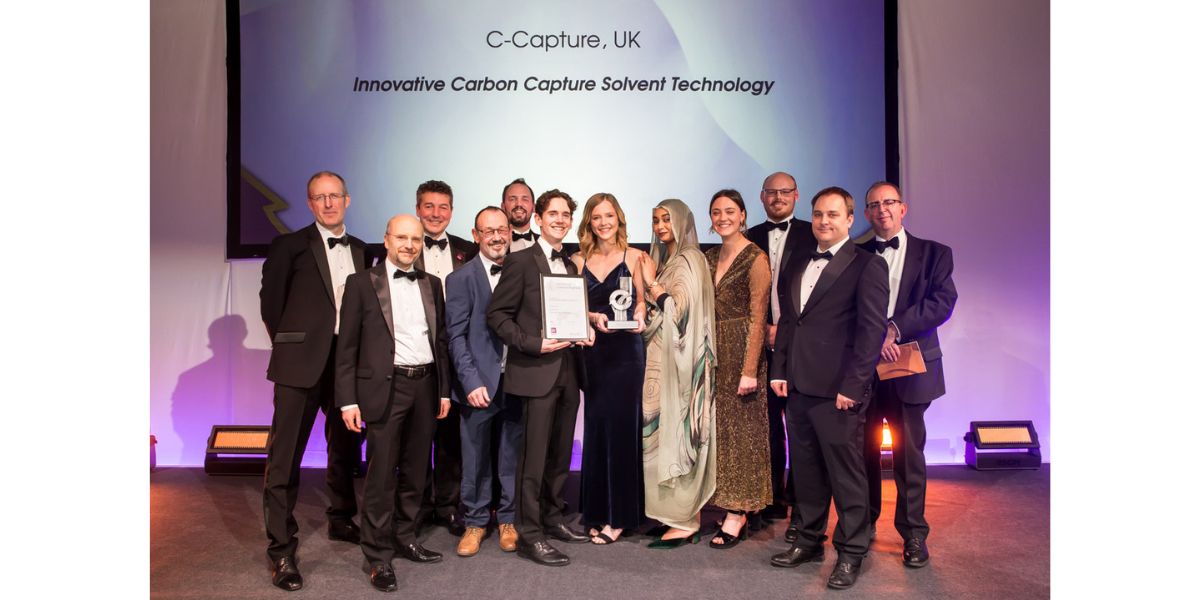 Further information
C-Capture was founded in 2009 as a spin-out company from the School of Chemistry at the University of Leeds. It was established, with support from IP Group, to develop work from Prof. Rayner's research group, where they had been building upon his nearly twenty years' experience working with CO2 to find new solutions to the carbon capture problem.