Philippa's smashing talk at the Science cafe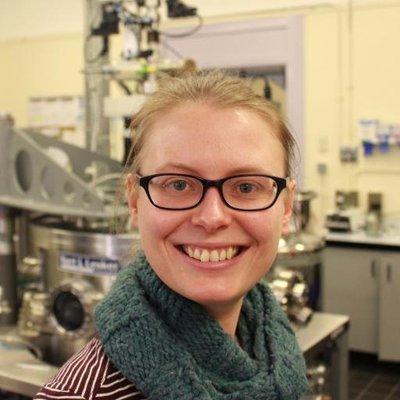 Dr Philippa Shepley will be appearing at Otley Courthouse, arts and community organisation on 16th June
Dr Philippa Shepley is the experimental officer for the Royce Deposition System, which is a multi-technique facility for thin film growth based in the Condensed Matter group and also loves to communicate with the public about science.
She'll be appearing at The Science Cafe, which gives speakers a quarter of an hour to talk, then the audience take over. Questions can be on generalities or pose a particular problem; the floor is open to the public.
Dr Shepley will be presenting 'Smashing ions for efficient computing.' As we use more and more power to run all of the cloud storage and computing we do every day, we need new solutions to make computers more energy efficient and will demonstrate how we can make them more energy efficient using nanoscale engineering.
Dr Shepley will be appearing on June 16th with Dr Katie Chicot of The Open University, discussing Endless Possibilities: Measuring Infinity and with Dr James Jackson, of Leeds Trinity University, who will be speaking about Tinnibot - Evidence base for a smartphone tinnitus companion app.
Event details
Start time: 7.30pm. Tickets: £6
https://otleycourthouse.ticketsolve.com/shows/1173619257