School of Mechanical Engineering celebrates success at REF 2021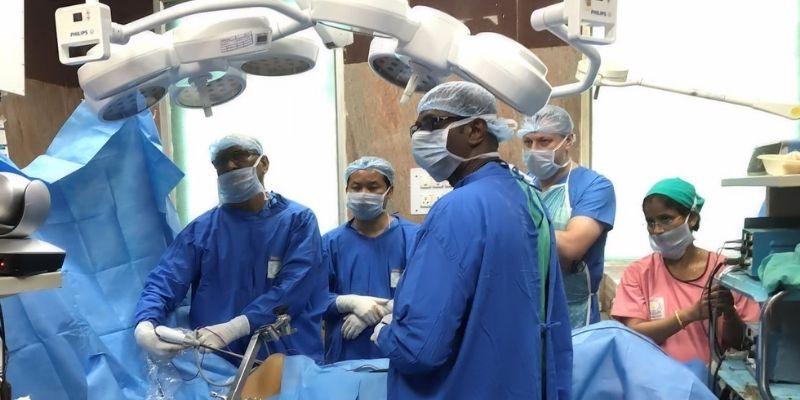 The Research Excellence Framework 2021 Engineering results find that 96% of research outputs submitted by the Faculty of Engineering are "world-leading" and "internationally excellent".
The School of Mechanical Engineering's research in medical and biological engineering, tribology and surface engineering, material integrity, thermofluids, robotics, design and hybrid manufacturing has contributed to the excellent results for Engineering. The REF exercise has highlighted that the research in our School is at the forefront of the research, agenda setting with major impact in policies and practices in the UK and internationally.
The REF 2021 Engineering results show that 95% of our impact submission, covering our research contributions to society, academia and industry, are "world-leading" or "internationally excellent". The School of Mechanical Engineering's research has led to the development of many innovative commercial products with enormous impacts on public health and environmental sustainability. Examples include:
A highly successful spin-out company, developing novel biological scaffolds for tissue repair and regeneration, now employing over 100 people with manufacturing facilities in the UK and US.
Novel joint replacement testing methods that have led to longer-lasting implants, benefitting over 300,000 patients each year and accounting for 10% of the global market.
Innovative computer-simulation methods for optimising pharmaceutical manufacturing processes and reducing significantly the emissions from ambulances and heavy goods vehicles (HGVs). 
With 88% of the Engineering Environment submission rated as "world-leading", the REF 2021 exercise has confirmed the outstanding research and impact support environment of the Engineering Schools at the University of Leeds, including the School of Mechanical Engineering. Our state-of-the-art research facilities such as the world's largest academic facility for joint replacement research; a range of bespoke and standard material and surface testing in extreme environment; thermofluid and engine labs; national facility for innovative robotic systems; hybrid manufacturing facilities; as well as the research and impact support structures, have been recognised with top REF rating as an excellent research ecosystem for our staff to develop high quality interdisciplinary research with significant impact to society and industry.
I am delighted that all our School's hard work in research and innovation, carried out over many years, has been recognised in this outstanding REF 2021 result. In parallel with delivering this externally recognised excellence in research, almost all our staff have been delivering outstanding student education too, often in very challenging situations. I'd like to take this opportunity to thank the hard work of all staff across the whole School. Much of this research has already been designed into our various programmes of study, keeping us at the cutting edge of Mechanical Engineering.
View the University of Leeds REF 2021 results for all units of assessment.