Student's success at TARGETjobs awards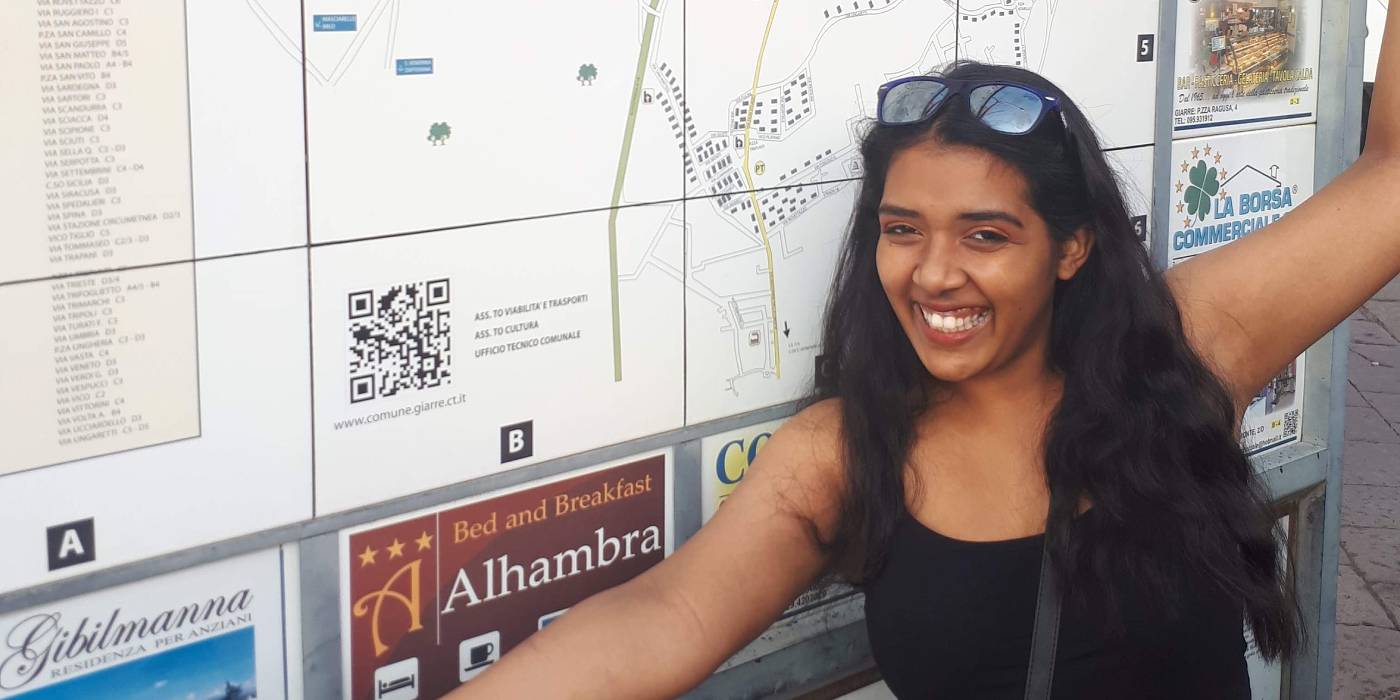 Congratulations to physics student Fabiha Chowdhury who was a finalist at the TARGETjobs Undergraduate of the Year Awards 2021.
Fabiha was one of 10 finalists for the Undergraduate of the Year for Excellence Through Adversity award. She competed against students from across the UK and her achievement has secured her a 10-week internship with Rolls Royce.
"It was so exciting to reach the final as it meant I secured a summer internship with Rolls Royce," said Fabiha. "I was really happy and quite surprised as I was a little bit intimated by the other people I saw as they were all fabulous."
The application process
The TARGETjobs Undergraduate of the Year Awards have been running for 12 years and attracts undergraduate students from a broad range of subjects and skillsets. This year, more than 5,000 applicants sought to get into the final, where they could win prizes such as placements and internships with world-renowned organisations.
"I found out about the undergraduate if the year awards on the MyCareer website through the university," explained Fabiha. "My friends had shared around the applications, and I thought to myself why not apply?"
After the initial application process, Fabiha had to complete a wide set of challenges to progress through the competition. The first task was a series of essay questions, followed by a series of online tests. These included a situational judgment test, a numerical reasoning test and a personality questionnaire.
"I was only really prepared for these tests through the UpReach organisation, which works to help students from underrepresented backgrounds apply for business and industry opportunities, whom I also found through the university employability team."
I never would have gotten this opportunity if I didn't have a little bit of faith in myself that I could achieve this.
Meeting Rolls Royce
"Having completed these tests, I made the cut for a two-day assessment with Rolls Royce," said Fabiha. "The first day consisted of a series of networking events where I got to meet a lot of people working at Rolls Royce and got to ask questions about the sort of work they did."
The following day focused on a presentation that Fabiha has created the week before. She was asked to discuss something she had learned about in her studies that related to the Rolls Royce's work. Fabiha chose to discuss an experiment she did as a first-year physics student about the latent heat of nitrogen and how it related to the testing of jet engine fuel.
"The next part was a sit-down assessment with someone from the company. I was given a brief and some information about a hypothetical business problem they could face. I specifically got a situation where the company was looking to set up a new factory to create a fuel, and I had to consider lots of different pieces of data like transportation costs and where customers were situated before I reached a conclusion," she explained.
"The final task was the night before – we were given a brief to create a five-minute presentation about what would we do to improve and increase the diversity and inclusion of minority groups at a company as large as Rolls Royce."
The final
Rolls Royce invited Fabiha to the TARGETjobs Undergraduate of the Year Awards final, which took place on Friday 30 April. The event was held virtually with Rachel Riley as host. While she may not have won first place, Fabiha is proud of her success and received the opportunity of a lifetime: an internship with Rolls Royce.
"I have a 10-week, in-person internship with Rolls Royce, specifically working with the civil aerospace engineering department," said Fabiha. "This is my first exposure into an industry that is relevant to my degree pathway, so I'm really excited to see the nuanced ways in which physics is used for engineering. I've been told that I'll be getting a lot of hands-on and independent work to do, which whilst intimidating is also amazing as I don't know where else I would get this sort of experience.
"I would tell everyone to apply for opportunities like this - to utilise tools like my career, to join organisations like UpReach and to put yourselves out there. I never would have gotten this opportunity if I didn't have a little bit of faith in myself that I could achieve this."