Professor Mark Thompson appointed as new Head of School of Physics and Astronomy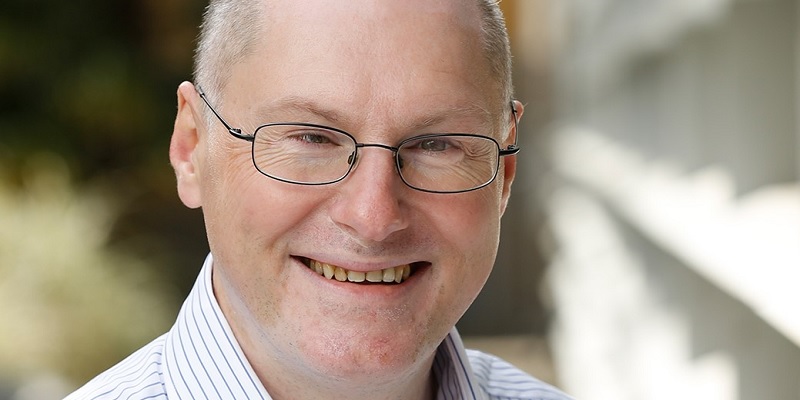 The School of Physics and Astronomy will welcome a new Head of School when Professor Mark Thompson joins us on 12 April.
Professor Thompson joins us from the University of Hertfordshire, where he served as Dean of the School of Physics, Astronomy and Mathematics. His research interests as an astrophysicist include far-infrared, radio and sub-mm astronomy and massive star formation.
He begins in the role as the school prepares to move into the brand new Sir William Henry Bragg Building, which will form the heart of an integrated campus for the Faculty of Engineering and Physical sciences, with an added focus on the development of novel materials, drawing on disciplines within engineering, computing and physics.
Professor Thompson said: "I'm really pleased to be able to take up the Head of School role at such a pivotal time for the School of Physics & Astronomy as it moves into its new home. I'm looking forward to joining the University of Leeds and working with everyone to help the School make the most of its new opportunities."
Welcoming the appointment, Executive Dean of Engineering and Physical Sciences Professor Nora de Leeuw, said: "I am very pleased that Mark has accepted the position and I would like to warmly welcome him to the University and our Faculty. I'd also like to extend my thanks to the outgoing Head of School, Professor Helen Gleeson, for her stellar work in leading the school for the past five years.
"Mark's leadership experience will be hugely valuable to the School of Physics and Astronomy in their move to the new W.H. Bragg Building and the exciting opportunities in teaching and research arising from this new chapter in the School's history. I look forward very much to working with Mark in the future."
Mark's predecessor, Professor Helen Gleeson, steps down from her role at the end of March 2021, and Mark will join the University on 12 April 2021.