Empowering sustainable consumption
Milestone paper in consumer shopping behaviour published in the Royal Society Open Science Journal.
Consumers have changed their shopping behaviour as a result of research conducted by the team at ASSET. The findings were reported in a new paper, How value-sensitive design can empower sustainable consumption, recently published in the Royal Society Open Science Journal.
Co-authored by Dr Evangelos Pournaras of the School of Computing at the University of Leeds, along with PhD student Thomas Asikis (ETH Zurich), Dr Johannes Klinglmayr (Linz Center of Mechatronics, Austria) and Professor Dirk Helbing (ETH Zurich), the paper has been received positively and covered in the national press agencies of several European countries such as Austria, Switzerland, Spain and Greece.
The ASSET project provided a product information tool that allowed consumers to make sense of product information, to keep a compact overview, and to do literate shopping. It is able to summarize complex product information, with a rating value from 1 to 10, thus allowing fast and effective product comparisons during the shopping process.
This empowerment helped to create more of a 'collective' awareness about the position of consumers and encourage them to take part in sustainable initiatives when shopping.
In an unsustainable world, conscious consumption and awareness of environmental impacts are key to establishing a more sustainable future. Instead of proposing behavioral manipulation (such as the nudge theory), the team at ASSET built a preference-based, value-sensitive shopping assistant (smartphone app).
The app aims to help shoppers choose food products that conform to their own version of sustainability, and ultimately, addressing the questions: If consumers would be digitally assisted in buying products matching their beliefs and values: would they make more sustainable shopping choices? Would they try out new products and change their behaviour?
<iframe width="560" height="315" src="https://www.youtube.com/embed/uur5BXXspgI" frameborder="0" allow="accelerometer; autoplay; clipboard-write; encrypted-media; gyroscope; picture-in-picture" allowfullscreen></iframe>
The paper reports a major step forward in sustainable consumption: consumers changed their shopping behaviour to show an enhanced awareness of sustainability. This 'bottom-up' behavioural shift suggests a new paradigm compatible with values such as privacy, self-determination, explainability, practicality, product quality, and health.
The multidisciplinary project team who work on the ASSET project includes researchers, app designers, database engineers, consumers and trade representatives. The work was successfully accomplished through real-world field experiments in two local supermarkets, where causal impact analysis was carried out. The findings of this paper have implications for consumers, retailers and products, but it also highlighted the impact it'll have on science, policy and at an institutional level.
Figure 1: An outline and comparison of the proposed value-sensitive, preference-based decision-support process. (a) A consumer's localization at Retailer A. The red dots on the map denote the product categories in close proximity. (b) Presenting the product categories in close proximity to the consumer. (c) Product ratings close to 10 denote better matching of the product to the consumer's sustainability preferences. (d) Comparison of the proposed value-oriented, preference-based design approach with mainstream decision-support shopping assistants.
Further information
The ASSET project has received funding from the European Union's Horizon 2020 research and innovation program under grant agreement No 688364.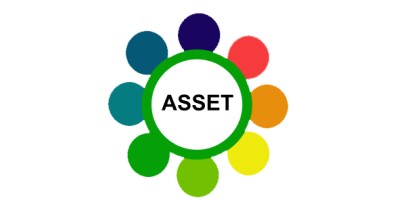 Related articles
The paper is published in the Royal Society Open Science Journal.
To learn more about the ASSET project, please visit the project website.