Success for Leeds in National Teaching Fellowships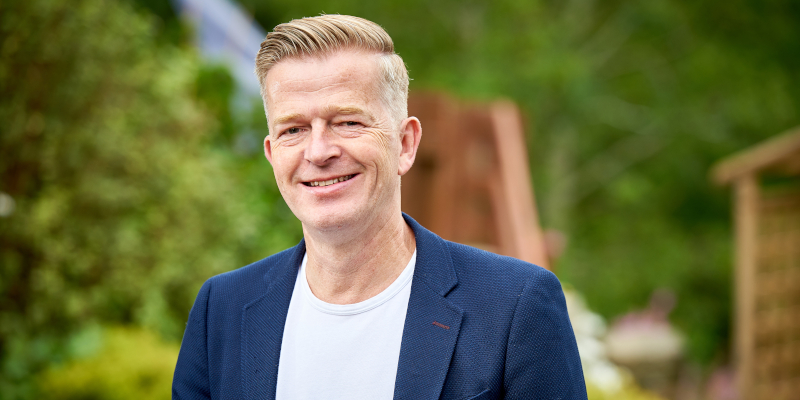 Paul Taylor, Professor of Chemical Education at Leeds, has been awarded a National Teaching Fellowship, it was announced today by Advance HE.
The award further strengthens the University's position as a leader in student education. Leeds has one of the highest numbers of National Teaching Fellows in the UK and was awarded gold in the first Teaching Excellence Framework.
The University also retained its position in the top five for teaching in the Russell Group in this year's National Student Survey.
Professor Paul Taylor is a champion of co-curricular undergraduate research opportunities and believes strongly in research-based learning, allowing students to develop research skills while providing innovative and engaging settings for learning within the formal curriculum.
Professor Tom Ward, Deputy Vice-Chancellor: Student Education said:
Excellent teaching and world-class research expertise form the backbone of student education at Leeds and inform our commitment to developing independent, critical thinkers who make a difference to the world around them.
He continued, "Partnership working is key to successful teaching and the exceptional student experience we offer at Leeds. Paul's work demonstrates the effectiveness of collaboration superbly. Huge congratulations to him on becoming a National Teaching Fellow."
Professor Taylor said:
I'm excited that my Fellowship will showcase the astonishing, hopeful things that can happen when we work in partnership with students and empower them to become independent researchers.
He added, "Students are key contributors to my scientific research on molecular evolution, my current work on decolonising the curriculum and a ground-breaking staff-student co-authored textbook on 'Stereochemistry', about to be published. It's a huge privilege to collaborate in this way."
Paul has promoted the provision of summer research internships and collaborated in the development of dissemination opportunities for undergraduates. In his discipline of Chemistry, he has driven changes to widen participation and develop more inclusive teaching practices that allow all students to succeed.
The National Teaching Fellowship Scheme, administered by Advance HE, celebrates and recognises individuals who have made an outstanding impact on student outcomes and the teaching profession in higher education.
Further information:
For further information, please contact Prue Griffiths, University of Leeds press office, via p.griffiths@leeds.ac.uk.