Leeds University academics part of consortium researching new spinal treatments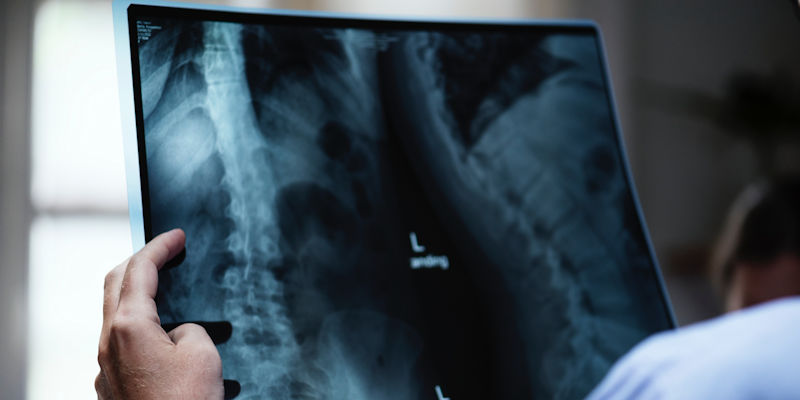 Academics from the Faculty of Engineering are part of a newly-funded €4.1 million consortium looking at new treatments for the spine.
Professor Richard Hall, Professor Anne Neville and Dr Michael Bryant are working with colleagues from Uppsala University in Sweden and ETH Zurich in Switzerland, along with industrial collaborators such as Ionbond, Key Engineering Solutions and Ceramtec.
Through a comprehensive research training program, the consortium will prepare early stage researchers for careers in biomedical engineering research and development and create the scientific foundation for innovation in the performance of medical devices.
Developing technology to improve lives
The growing elderly and more active population puts higher demands on implants, which need to last longer and withstand more severe loading conditions. In the spine, mechanical resistance as well as biocompatibility are especially important due to the vicinity of sensitive tissues such as the spinal cord and nerves.
The NU-SPINE consortium aims to deliver novel material compositions with a higher degree of biocompatibility as well as novel implant designs adapted to the local loading situation. Important deliverables are also innovative methods for more accurate evaluation of the demanding tribological and corrosive conditions surrounding the implants.
University of Leeds collaborators
International collaborations working with the best European researchers is important for developing the academics and researchers in the UK and vice versa.
"In this project, funded by the EU, we aim to train highly motivated early career researchers so they can develop the next generation of medical implants for treating ailments in the spine."