Engineering Professor named as an Optical Society Fellow Member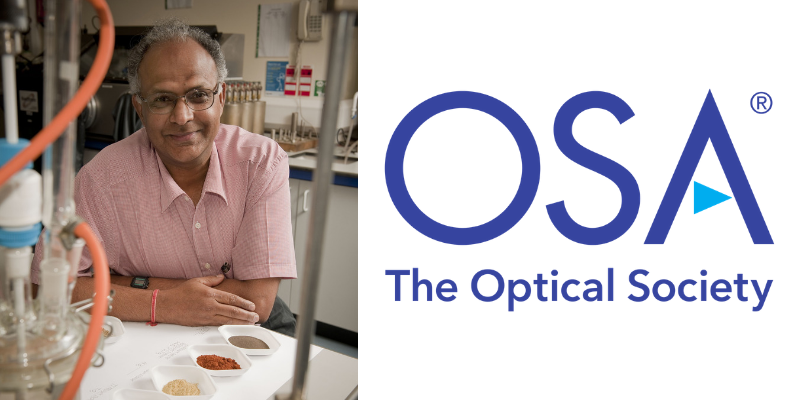 Professor Animesh Jha, has been elected as a Fellow Member of The Optical Society (OSA) at the Society's September 2018 Board of Directors meeting.
Founded in 1916, OSA is the leading professional association in optics and photonics, home to accomplished science, engineering, and business leaders from all over the world. Through world-renowned publications, meetings, and membership programs, OSA provides quality information and inspiring interactions that power achievements in the science of light.
Fellow membership in OSA is limited to no more than ten percent of the membership and is reserved for members who have served with distinction in the advancement of optics and photonics.
Animesh has been honored specifically for significant achievements in the engineering and development of novel glass and glass-ceramic materials, and devices for photonic and bio-photonic applications, as well as for actively serving the optical community.
Further information
Find out more about The Optical Society Fellow Members.