University of Leeds study calls for increased ambition on India's air quality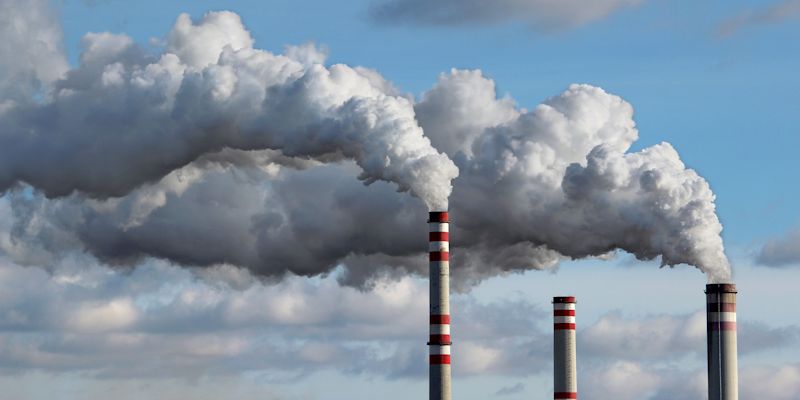 A study led by researchers at the University of Leeds has suggested that the introduction of stricter emissions standards in India could save hundreds of thousands of lives each year.
The study, which was published last week in the GeoHealth journal, compared the potential impact on public health of India's existing and proposed polices to reduce emissions, as well as 'more aggressive' policies to cut emissions.
Countries including India are among those with the highest risk of harm to citizens from air pollution. Currently, an estimated 1.6 million deaths each year in the country are linked to air pollution, with PM2.5 among the main pollutants.
The research, led by scientists from the School of Earth and Environment, suggested that under India's existing and planned policies, dubbed the 'New Policy Scenario', the rate of growth in Indian citizens' exposure to pollution is likely to decrease by 9%.
Scenarios
Compared to the present day, that plan of action could avert around 61,000 premature deaths in 2050 through measures such as tighter standards on emissions from buses and trucks and greater use of LPG fuel as a replacement for diesel, according to researchers.
But, a more aggressive plan, called the 'Clean Air Scenario', would decrease the rate of growth in air pollution by about 65% and avert around 610,000 deaths, according to the Leeds-led team. The Clean Air Scenario would include additional policies to address air pollution from iron and steel manufacturing as well as stricter standards on heavy duty vehicles.
Study lead author Luke Conibear, postgraduate researcher from the Institute for Climate and Atmospheric Science, and the EPSRC Centre for Doctoral Training in Bioenergy, said: "India's 'business-as-usual' economic and industrial growth is predicted to increase emissions and further worsen ambient PM2.5 concentrations.
"Our results show that small emission changes bring small improvements to air quality and human health. Throughout the country, the Clean Air Scenario stands out as the most effective way to reduce ambient concentrations and alleviate some of the burden from the subsequent diseases."
Study co-author Dominick Spracklen, Professor of Biosphere-Atmosphere Interactions at Leeds, said:
Our study shows that particulate pollution across India is currently so bad that really stringent emission controls are needed to bring down air pollution to levels that will result in substantial health benefits.
Related articles:
Airqualitynews.com - Leeds-led study calls for increased ambition on India's air quality