Aviation technology student awarded scholarship which lets her fly aircraft solo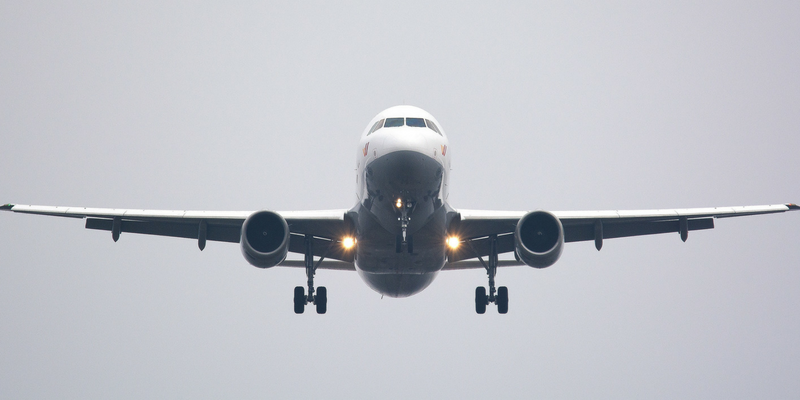 Annie Cleve is currently in her first year of Aviation Technology at the University of Leeds, and has received a flying scholarship which has let her take to the skies solo for the first time.
The scholarship, Guy Gibson VC Flying Scholarship, which she picked up from St James' Palace in London earlier this month, awarded Annie with 12 hours' flying time which she spent in August last year, which included her first ever solo flight.
"It was a bit strange looking over and seeing there was no instructor in the other seat for the first time, but then I just parked my fears and got on with it," she told the Grimsby Telegraph.
Annie, did her hours in the cockpit of a PA28 Warrior at Tayside Aviation in Dundee and although she'd practised with an instructor for hours, her first solo flight still had some surprises.
"One thing I wasn't expecting was how much quicker the plane climbs when you're flying on your own," she said. "I'd flown at Tayside Aviation before which helped. My first ever solo flight was 20 minutes long, and then I did another hour-and-a-half of circuits on my own."
Annie was awarded the scholarship partly thanks to her career in the Cadets, which saw her being honoured as the country's top Cadet last year. She won the prestigious Sir John Thompson Memorial Sword and met Prince William, although no royals were present on her recent trip to the Palace.
It was wonderful to be there and meet so many other people who are interested in the same thing as me," she said of the award ceremony.
"We were all asking each other where we'd flown and sharing our different flying experiences."
The scholarship is sponsored by the 617 Squadron Association which carried out the famous Dambusters Raid, led by Commanding Officer Guy Gibson VC.
"I applied for the scholarship through the Air League, which helps to get young people into careers in aviation," Annie said.
"I went for an interview in London where I talked about my love for flying, and then I had a seven-hour aptitude test. It was completely worth it though when I received the award." Annie has more hours in a cockpit scheduled for this summer and hopes to earn her private pilot's licence soon.
Once she's completed her studies, she hopes to take to skies again in a career with the RAF or a commercial airline.