Could virtual assistants help to care for dementia patients in the future?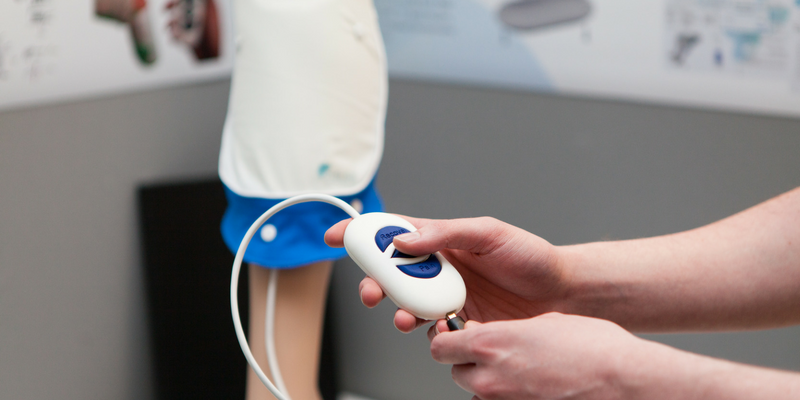 The development of new Intelligent Assistive Technologies (IATs) for dementia should involve dementia sufferers, their carers, the NHS, and charitable stakeholders, according to a new study
The developments and tools could potentially help people to stay in their homes for longer. Engineering and Dementia: The Use of Intelligent Assistive Technologies, published by the Institution of Mechanical Engineers (IMechE), stated that with the number of dementia sufferers in the UK set to double by 2040, these technologies are becoming 'increasingly important as the range of help they can offer expands'.
However, the report has pointed out that there has been little research into the development and systematic deployment of these digital tools to support patients and their carers. It even calls for a new regulatory framework to improve the robustness of research and the speed of clinical testing of IATs.
The IATs will need to be compatible with a wide range of symptoms, and must be adaptable as the condition will inevitably progress over time. They include voice control of communication devices such as telephones, safety monitors which can remind patients to take medication, and technology that can use exit sensors and GPS trackers to find those who have become lost.
The report's development lead Graham Isaac, Visiting Professor at the University of Leeds and an IMechE member said:
"The introduction of these technologies to support dementia patients and their carers poses some significantly different and potentially unique challenges compared with other healthcare technologies"
The report key recommends that a Dementia Technology Advisory Board should be set up by 2019 to define and oversee the specification, development and introduction of ethically-sound and effective technology.
Further information
The Advisory Board would be part of the Alzheimer's Research UK/Alzheimer's Society-funded UK Dementia Research Institute (as governed by charitable business UK DRI Ltd) and include all dementia stakeholders. The report proposes that it would work with the Medical and Healthcare Products Regulatory Agency to develop and appropriate regulatory framework.
Related articles
Charity Digital News: Dementia stakeholders 'should help drive assistive tech'