Leeds Festival of Science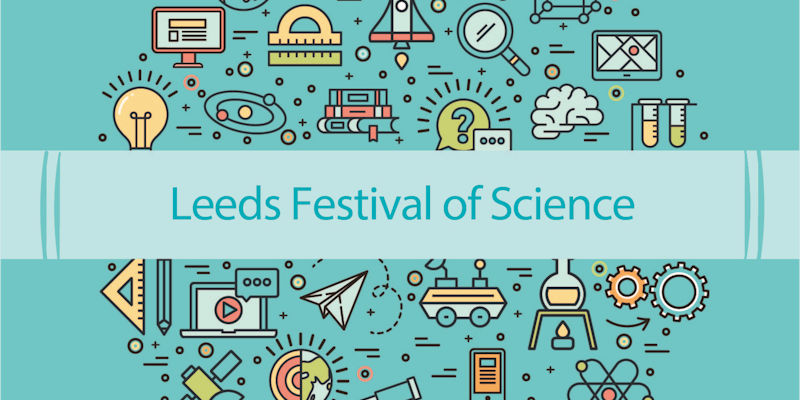 The Leeds Festival of Science is running until the end of March, with events hosted by the University of Leeds, Leeds City Museum, Lotherton and Café Scientifique.
Running alongside a schools programme, the festival's public events will offer people a fun opportunity to engage with science, technology, engineering and mathematics.
At the Be Curious event on Saturday 17 March, University researchers will give visitors a chance to interact with some of the exciting research taking place on campus. The theme of Be Curious this year is 'We Are International' and Parkinson Court will be filled with a range of stalls showcasing a vast array of research and its global impact.
Other family-friendly events include a science fair at Leeds City Museum exploring the wonders of astronomy with interactive space toys, and a chance to explore the history of electricity and learn more about penguins at Lotherton.
A festival highlight this year is a show about climate change from comedian and environmental economist Matt Winning, describing how global warming is destroying both the planet and his personal life.
Matt has performed his show Filibuster at the 2017 Edinburgh Fringe and it will be the last public event of the festival on 22 March.
Leeds Festival of Science Public Events
British Science Weekend: Lotherton hosts a weekend of fun filled science activities with opportunities to learn more about penguins in the Coastal Zone on Saturday with crafts in the Nestbox Education Centre and talks by the penguin keepers, as well as a chance to explore the history of electricity. (Saturday 10 March – Sunday 11 March, Lotherton)
50 Years of Plate Tectonics: Dr Sue Bowler will examine how the ideas came together in the mid-1960s and how the concepts have evolved in the past half-century, shedding light on fundamental processes within the Earth. (Wednesday 14 March, Rupert Beckett Lecture Theatre, University of Leeds, 7pm)
Leeds Philosophical and Literary Society's Science Fair: Interesting and interactive displays for all age groups to enjoy. This year's science fair will include interactive space toys and the mind-boggling mathematical tautochrone. There will also be exhibits from the Astbury Biostructure Laboratory and the School of Psychology at Leeds. (Saturday 17 March, Leeds City Museum, 11am – 4pm)
Café Scientifique: Science slam – Look! A quickfire science special from six different speakers showcasing interesting ways of presenting data with some infographics conveying complex information in an arresting visual format. (Tuesday 20 March, Seven Arts, 8pm)
Are large databases good for your health?: Dr Paul Baxter will discuss how the real strength of databases comes when they are linked together to see the bigger picture, but how do we do this, and should we worry that our privacy is being invaded? In this talk he will look at these issues through examples ranging from goals in world cup football to survival following a heart attack. (Wednesday 21 March, WP Milne Lecture Theatre, University of Leeds 2.30pm – 3.30pm)
Be Curious 2018: We Are International: This year's event will be a showcase of all things international: the impact of Leeds research on challenges that affect us all, the reach of our research on a global scale and the diversity of nationalities of people who are working together here at the University. (Saturday 17 March, 10am – 4pm)
Filibuster: Comedy show by environmental economist Matt Winning, about how global warming is destroying both the planet and his life. (22 March, Rupert Beckett Lecture Theatre, University of Leeds, 7.30pm – 9pm)
To see the full list of Festival of Science events and for booking details, see the Festival website.
The Festival of Science coincides with British Science Week, which runs from 9-18 March and is organised by the British Science Association to promote STEM (Science, Technology, Engineering and Maths) activities across the UK to all ages.
Further information
Journalists wishing to attend or film any of the events should contact the University's press office on 0113 343 4031 or email pressoffice@leeds.ac.uk.