Managing Major Engineering Projects: new online course with Coursera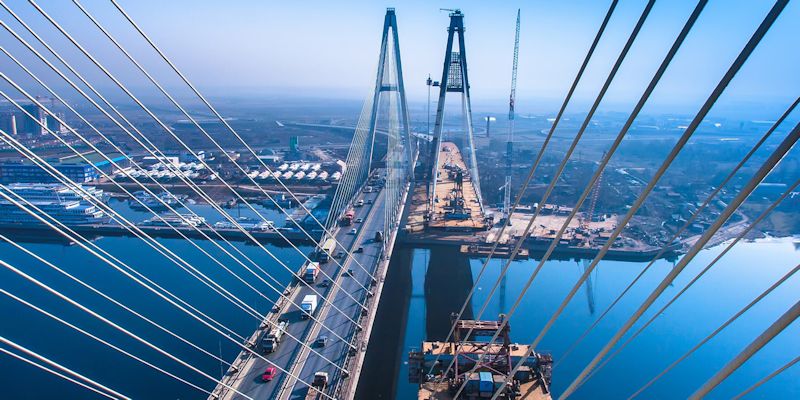 The University of Leeds teams up with the world's biggest online course provider, Coursera.
It today becomes one of the first universities in the UK to deliver online courses on its platform that can count directly towards postgraduate degree programmes.
Launching today, Managing Major Engineering Projects is a collection of online courses, known as a Specialization, which look at some of the key reasons big projects suffer delays or go over budget. It can lead to the award of 15 postgraduate credits from the University of Leeds, which can then count towards the MSc Engineering Management online degree from Leeds.
Coursera has more than 25 million users across every country in the world. It has partnerships with 150 world-leading universities across the globe; its new partnership with the University of Leeds will enhance the international profile of the University as a world-leader in digital education, as well as expanding Coursera's portfolio of credit-bearing courses.
Course leader Dr Giorgio Locatelli, Lecturer in Infrastructure Procurement and Management in Leeds' School of Civil Engineering, said: "Major engineering projects all over the world play a crucial role in shaping the lives of millions of people. They are often controversial, with spectacular failures as well as breath-taking success stories.
"We designed these courses to help learners make sense of current and past projects, and learn the skills and know-how to become protagonists in the fascinating realm of major engineering projects."
The latest innovation complements perfectly Leeds' existing pioneering partnership with the UK's FutureLearn online learning platform, on which it launched one of the country's first massive open online courses (MOOCs) in 2013. More than a million learners have joined the 48 courses developed by Leeds' Digital Education Service since then. In 2016, Leeds was the first Russell Group university to launch, with FutureLearn, online courses to earn undergraduate academic course credits which count towards degrees.
How it works
Managing Major Engineering Projects is made up of three courses and a credit-bearing Capstone project. The first course, Major Engineering Project Performance, starts on Monday 12 March – learners can enrol from today. The remaining courses will be available in the spring.
Learners will be able to work through the three courses at their own pace.
Each course will take about five hours of study each week for five weeks, using a series of online video lectures and assessment activities, as well as reading.
Eligible learners who successfully complete the three courses will then be able to apply for the Capstone project, which requires 75 hours of study over up to 12 weeks. This Capstone project will include extra content, including access to University of Leeds online library resources, and guidance, feedback and marked assessments from tutors, together with interaction with fellow learners.
Those who successfully complete the Specialization and the Capstone will earn 15 postgraduate taught student credits from the University of Leeds. They will then be encouraged to apply for a full online master's programme in Engineering Management, towards which the 15 credits will count, and earn them a fee reduction.