Leeds International Summer School opens applications for 2018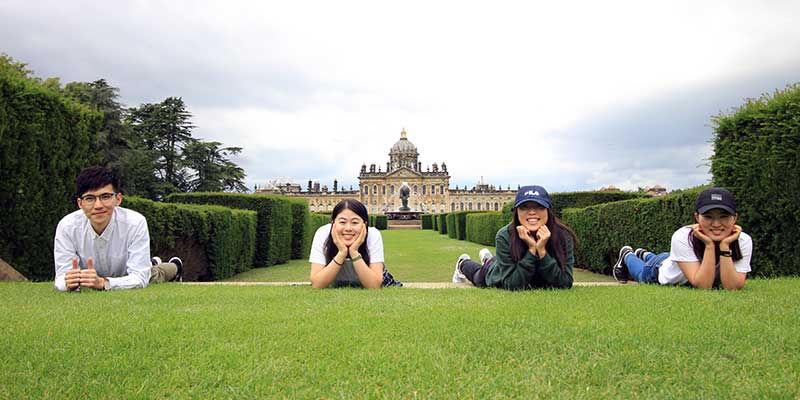 Applications are now open for the 2018 Leeds International Summer School (LISS), an exciting opportunity to study at the University of Leeds while becoming immersed in British culture.
The four-week programme combines world-class tuition with local knowledge, academic-related field trips, and a wide variety of social activities. The 2018 summer school will run from Saturday 30 June to Sunday 29 July.
Previous LISS student, Alice Yang from Hong Kong Baptist University, shares her experience:
"When I read about Leeds International Summer School (LISS), I knew it would give me the opportunity to get a taste of studying at the University of Leeds. I applied for the programme without hesitation.
The field trips and social activities were another highlight of my LISS experience. My favourite field trip was the excursion to Whitby. The town was beautiful, like an oil painting. When the course ended, I couldn't believe I had learned so many new things in such a short period of time.
During my time at LISS, I was able to make many friends from all over the world. To anyone who is considering applying, I would highly recommend LISS as the combination of coursework and social activities made for an unforgettable summer."
As part of the programme, you will choose two modules from a diverse range of subject areas, each module will last for two weeks. Once you have completed the 4 week programme you will receive an official University of Leeds transcript with individual grades for each course and a certificate of attendance. The certificate of attendance is presented in the last week of the summer school and the transcript is sent out by post in September.
Leeds International Summer School is an all-inclusive programme, costing £3,145. This fee includes; tuition, accommodation, module field trips, weekend excursions, social programme and an exclusive sports centre membership. The final application deadline is 1 May 2018.
Visit the LISS website for more details about the programme, scholarships and the application process.