IMechE publishes IMPRESS Network policy statement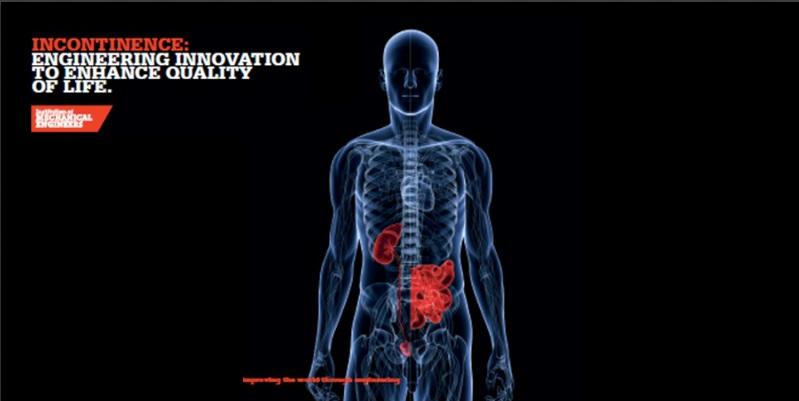 The University of Leeds IMPRESS Network team have contributed to a Policy Statement, published by the Institution of Mechanical Engineers, which discusses the importance of enabling healthcare systems
The policy statement is part of a wider report, entitled 'Incontinence: Engineering innovation to enhance quality of life', which highlights the critical need for technological innovation in this area. Incontinence is a common, if rarely discussed, condition. It will affect nearly one in three people at some point in their life, but still there is little public awareness of the scale of the problem and it remains largely overlooked by Government policy.
IMPRESS has a mission is to inspire a change in mind-set towards incontinence research by promoting novel engineering-science solutions to meet the long-held needs of people who live with this life-changing condition.
Engineering innovation to enhance quality of life
Incontinence: Engineering innovation to enhance quality of life states: 'current healthcare technology for incontinence is inadequate and lacks innovation, translation and commercialisation, despite profound clinical and societal needs… without a change to the policies surrounding the introduction and evaluation of healthcare technology innovation the situation is likely to deteriorate, not least because of the ageing population and comorbidities, such as dementia and Parkinson's disease, that often contribute to the onset of incontinence'.
The Policy Statement has been published by the Institution of Mechanical Engineers, who, to help enhance the impact of healthcare technology for incontinence, recommend that:
1. The NHS establishes a cost-benefit procurement framework to recognise overall savings from increased use of incontinence devices.
2. The engineering community builds on initiatives like IMPRESS to establish incontinence treatment as a sector within the new Life Sciences Industrial Strategy.
3. The Government removes VAT from incontinence products to make their use, and hence their benefits, more widespread.
4. The Department of Health develops a public awareness programme to destigmatise all aspects of incontinence.
5. The NHS create a Continence Technology lead within every general hospital and PCT, which would help increase opportunity for identification and evaluation of new continence technology.
6. A forum for industry, academia, the NHS, governmental bodies, trade associations and research funders be created that promotes interaction, identifies opportunities and creates focus for funding incontinence initiatives/research.