Leeds awards new professorships in celebration of Diamond Jubilee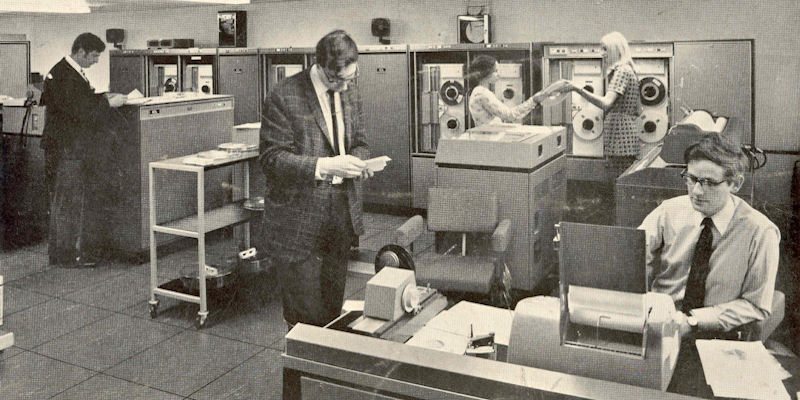 As one of the first Universities in the UK to buy a computer, Leeds celebrated 60 years of Computing at the Diamond Jubilee Celebration earlier this year, and are awarding six new professorships.
The University of Leeds celebrated 60 years of computing, being one of the first universities in the UK to buy a computer back in 1957. Now computers have revolutionised every aspect of modern life and have changed all areas of education.
To mark this historic milestone for the university the Diamond Jubliee Celebration Event: Past, Present, Future was held last week inviting all students, staff, and alumni to attend.
Speakers at the event included: Professor Roger Boyle, former Head of School for Computing, who discussed the school's history and origins; Dr Andy Bulpitt, current Head of School who explained the new developments for the school; and Professor Netta Cohen who revealed the results of the computing art show.
As well as this, professors David Cliff and Kristina Vuskovic explored the future of computer science and where the field is heading over the next 60 years.
New professorships
In celebration of the event, six new full professorships are also to be awarded to academics in the fields of Robotics and Artificial Intelligence, Cyber-Security, Data Analytics and Computer Science. This includes the recruitment of two Diamond Jubilee Chairs, and marks the University's continued investment in research and excellence in computing.
The recruitment of Diamond Jubilee Chairs forms part of an ongoing process of investment which has generated continued growth in the numbers of staff and students across the School, in the breadth and reach of our research, and in our reputation, both nationally and internationally.
As part of this strategy, we are investing in our core strengths as well as in new areas that form part of our vision for the future of computer science. In 2019, we will be moving to a new £96m complex in the heart of Science and Engineering. As a major research-intensive University, we provide a superb environment for the day to day work and progression of our faculty.
Further information
For further details about the new professorships, contact Professor David Hogg or Professor Tony Cohn.
Related articles
University of Leeds - Green light for engineering and physical sciences