School of Computing welcomes Director of FiNexus Labs as Visiting Professor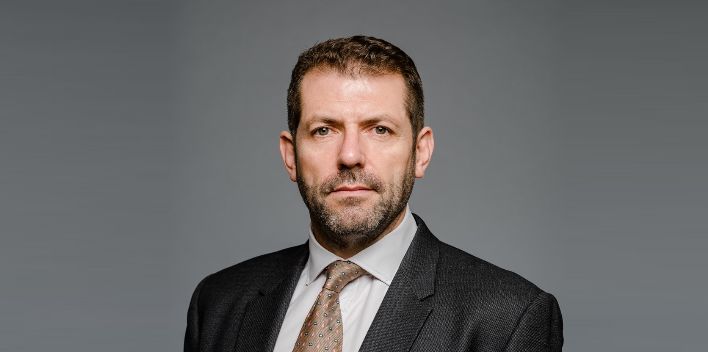 Dr Christopher Sier, who chairs the FCA working group, has been appointed as Visiting Professor in Financial Technologies.
Recently appointed as Visiting Professor at the University of Leeds, Dr Christopher Sier, who chairs the FCA panel, is also a Professor of Practice at Newcastle University Business School, Fintech Envoy for the North for the UK Treasury and Managing Director of FiNexus Labs, a knowledge-transfer and research organisation that builds and operates innovation ecosystems across Europe and advises stakeholders including the UK Government on innovation and fintech.
Dr Sier also advises the UK Government, Regulators, the World Bank and various trade bodies on pension fund Corporate Governance and Cost Transparency. He is currently building a market utility for the pensions industry to capture and check cost data. Previously he was Managing Director of KAS Bank UK and Director of the Financial Services Knowledge Transfer Network.
The newly appointed Visiting Professor has been working in Fintech since 2007 when he became Financial Services Knowledge Transfer Network Director. Since then, he has been creating, investing in, and mentoring Fintech start-ups all over the world, and building ecosystems to support them.
After thorough data analysis, Christopher found that Leeds was the next destination in the UK, after London, where Fintech could most easily thrive. Strengths in data and data science, investors, clients that wanted to digitise and grow, plus the capacity, space, skills, lower costs and connectivity all came together in Leeds showing that this would be the next best place for Fintech to continue its growth.
Further Information
Dr Sier was made Fintech Envoy for the north by the UK Treasury and built the marketplace and awareness in Leeds. Working with the University came as a natural collaboration, as a lot of the capacity and skills are based in the academic institutions in Leeds, especially University of Leeds.
The Visiting Professor announced a stream of Fintech related activities planned, including a 'hackathon' planned for October, sponsored by Banks and a series of seminars organised by Dr Iain Clacher from the Business School. Nexus, the new start-up hub in the University of Leeds, will become home of Fintech companies large and small.