Summer internship success for new generation of researchers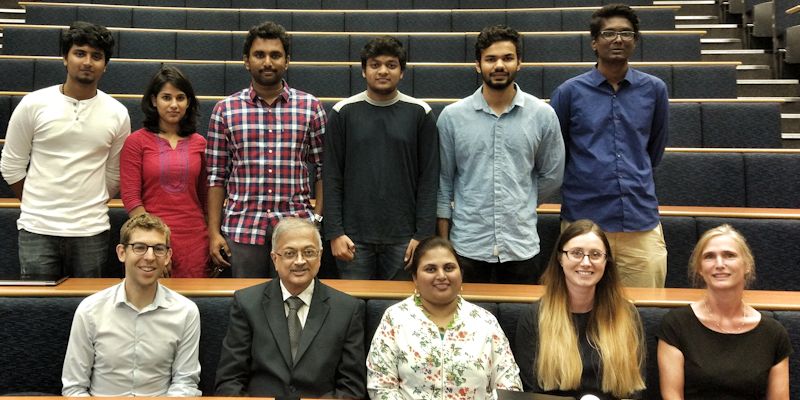 Leeds is celebrating another successful summer of mechanical engineering internships, which are inspiring a new generation of researchers as well as addressing a skills gap.
The School of Mechanical Engineering Summer Internship Scheme gives students an excellent opportunity to learn and develop critical independent research skills, enhancing their ability to pursue research careers in both academia and industry.
Earlier this year, the University of Leeds was named among the UK's top five universities targeted by employers. In the competitive graduate recruitment market, gaining specialised experience is crucial and the Mechanical Engineering Summer Internships are a brilliant asset to have.
The internships also set to serve the bridging of a skills gap, which still has an impact on graduate recruitment according to a 2015 poll by the Association of Graduate Recruiters (AGR).
An International Perspective
A key part of the Summer Internships is welcoming visiting students from across the world. This year we hosted students from South Korea (KAIST), France (University of Western Brittany) and continued a long-running relationship with PSG College of Technology, India.
Visiting students were placed in projects to work closely alongside our own Leeds students, helping to develop both research skills and international links so crucial in modern research.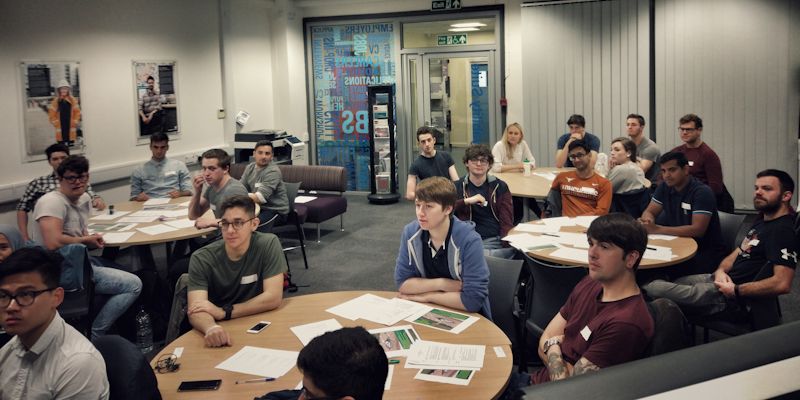 Students taking part in the Mechanical Engineering Summer Internship Scheme, pictured in the Employability Suite
Opening career pathways
Many students start university believing their only career option is joining a traditional graduate scheme. The research internships enable our students to consider a broader range of career options, and crucially develop skills they may not get through academic studies or industry-led internships.
The Mechanical Engineering research internships aim to generate more researchers, increase the competitiveness of our graduating students, and link internship projects with industry and research partners.
Impact: Improvements in graduate success
Since the scheme began in 2012 we've seen extremely positive results. These include:
Generating more researchers: 30% of students who took part in the scheme went on to complete a PhD either at Leeds or elsewhere.

Increase the competitiveness of our graduating students: 70% of students who took part in the scheme have gone onto graduate level employment with employers such as: Accenture, Network Rail, Johnson & Johnson, Marshall Aerospace and Defence, Renishaw, Ricardo, Shell, Solid Solutions and UBS.

Linking internships with industry and research partners: 50% of the internships were linked to industry partners and 40% were linked to research partners. The remaining internships helped build infra-structure for learning and teaching within the School.
The Internship Programme
Our programme of activities consists of the main internship project combined with a series of training events, designed to develop student skills – in particular employability) – and to promote the outcomes to everyone involved. The internships have also included inspiring workshops, such as:
Employability and Graduate Skills 'boot-camp'

Weekly research presentations

Internship showcase event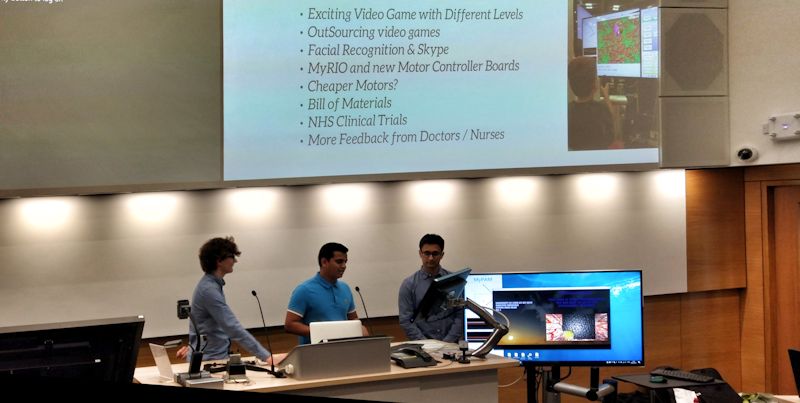 Students presenting the MyPam project during the Mechanical Engineering Summer Internship Scheme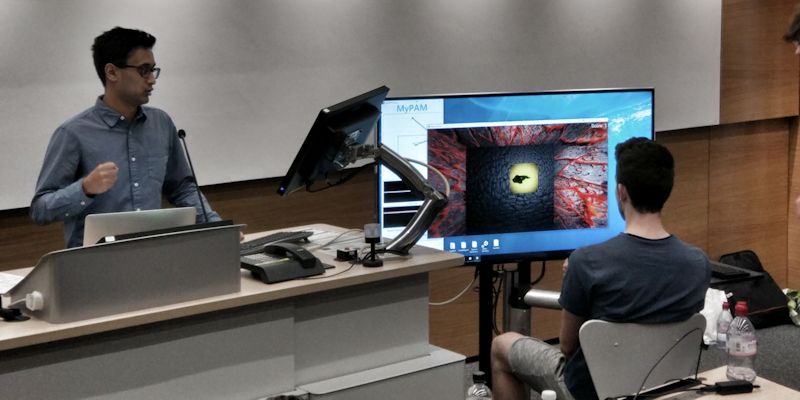 Students demonstrating MyPam, a project using robotics for rehabilitation
Further information
If you would like to know more about the School of Mechanical Engineering internships, contact Internships Academic Lead Dr Peter Culmer.
You may also contact Employability Manager Emily Timson, Employability Officer Helena Nezafat-Namini, and the Employability Office for more information.
Related articles
University of Leeds - Leeds among UK's top five universities targeted by employers