How infrastructure robots can keep countries efficient
Robots operating in pipes, on lamp posts, flying over power lines and on train tracks will be key to identifying future infrastructure issues, saving money and keeping countries efficient.
Exactly how they do that and what the priorities should be are set to be the key themes of a challenge launched by the University of Leeds as part of the 2017 UK Robotics Week.
The University is inviting companies, academics and student groups to join a two-day event to share knowledge and identify the areas where robots could, or already do make a difference.
By bringing key people together to examine options and celebrate examples of success, the organisers say a significant contribution can be made to the future direction of robotics research and application.
As part of the challenge, participants will be able to submit existing robots for judging by experts to highlight those where a specific role has already been conceived.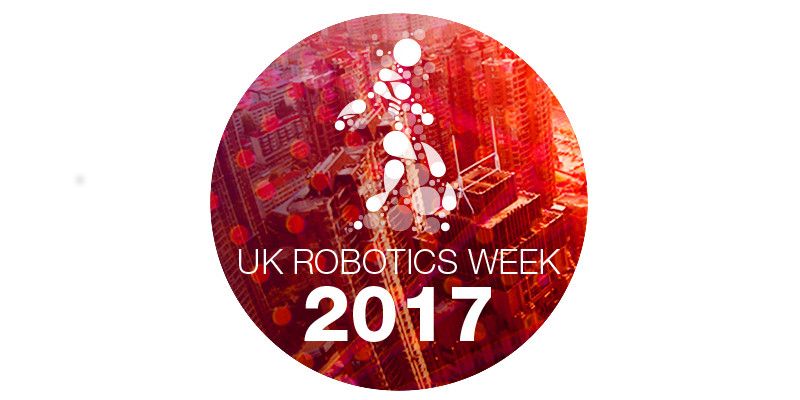 The International Robotics Challenge event is due to take place in Leeds on 27-28 June next year and is supported by the Engineering and Physical Sciences Research Council.
Participants can attend as delegates or as competitor teams which can submit robots for assessment and demonstrate their leading-edge work to peers and potential users.
Robotic fixers
The Engineering and Physical Sciences Research Council funds the University's £6.5m National Facility for Innovative Robotics Design. Its researchers including Professors Rob Richardson and Phil Purnell, and Dr Raul Fuentes are also leading a £4.2m project to develop robotics fixers of the future.
Their vision is to create self-repairing cities, where robots are developed and programmed to fix many of the day-to-day problems which slow countries down.
This vision is the driving force behind the University's decision to host the UK Robotics Week's challenge. By sharing ideas, opening up potential collaborations and exploring how robotics research can drive real world improvement, everyone involved in the sector can together make a difference.
Improving efficiency
From fixing broken street lights to patching potholes, or identifying corroded utility pipes, the Leeds team believes robots stationed around cities could significantly improve our efficiency.
Speakers from the University's team will be at the June event to explain their work, as will leading figures from industry and other institutions.
Full details of the two day event are still being finalised, but Professor Richardson says it will be a landmark in exploring how robots can help to support the structures and systems of future cities.
"Keeping the world's great cities competitive and open for business is one of the most important ways countries will grow in the future. By bringing knowledge from different sectors together with policymakers and stakeholders we will identify priorities and explore what is already being done to meet them.
Further details about taking part in the UK Robotics Week Infrastructure Robotics Challenge at the University of Leeds are here.
Further information
Journalists requiring more information should contact Peter Le Riche, in the University of Leeds press office on 0113 343 2049 | p.leriche@leeds.ac.uk