Integrated Photonics Laboratory opens at University of Leeds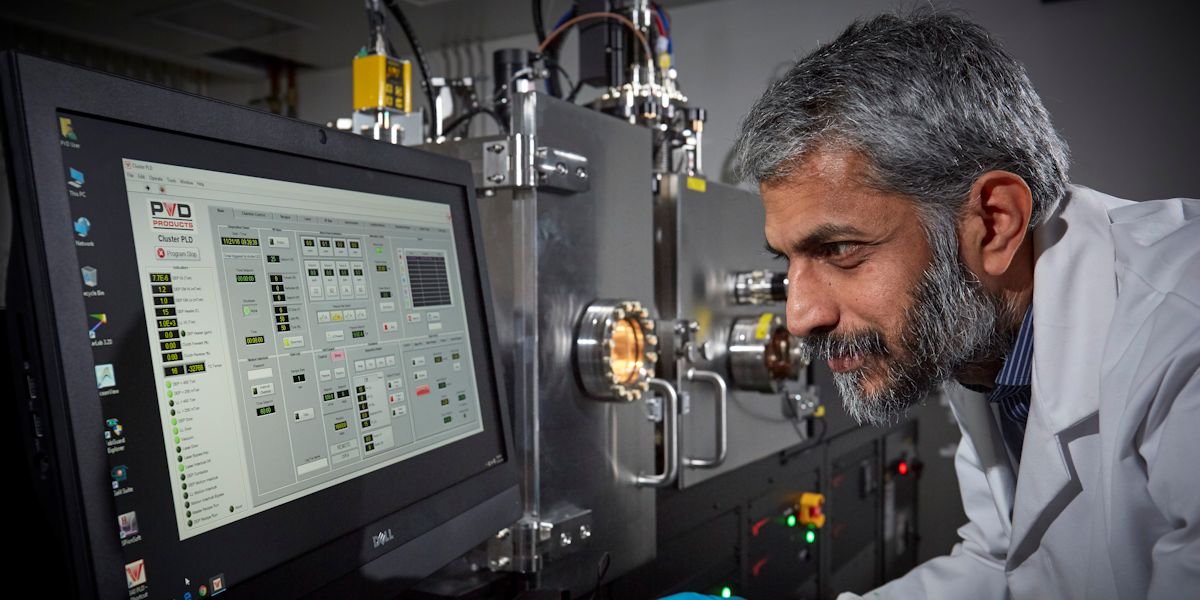 A new Integrated Photonics Laboratory funded by the EPSRC will provide research facilities for advancing functional materials engineering with ultrafast laser plasma manufacturing.
The laboratory, located in the School of Chemical and Process Engineering, hosts a £1.3m ultrafast laser plasma implantation system supported by an EPSRC strategic equipment grant with an additional £200K support from the University of Leeds.
This system has been custom designed to allow both research and process scale up for commercial applications for a wide range of companies including the University of Leeds spinout, Ultramatis Ltd.
Dr Gin Jose, Chair in Functional Materials, said: "I'm really excited by the opening of this laboratory as it will support both academic and industry research in the area of photonics and functional materials. Our contribution to a £2.5m EPSRC manufacturing of functional materials project will immediately benefit from this facility."
This world-leading laboratory will include equipment for laser plasma manufacturing and diagnostics (for materials characterization and process control), a modular clean room working area for materials preparation, nonlinear optical spectroscopy, optical waveguide fabrication and characterization, photonic integrated circuit engineering, micro-laser engineering and, optical sensors for health and environmental monitoring.