Medical engineering academic appointed Royal Academy of Engineering Senior Research Fellow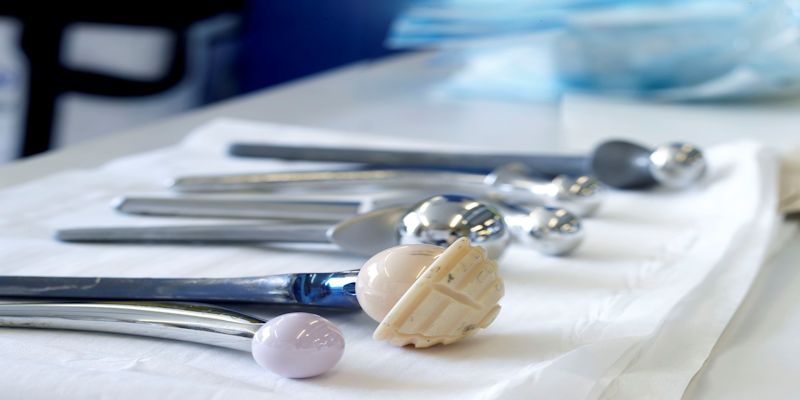 Dr Sophie Williams, new Royal Academy of Engineering Senior Research Fellow, will continue developing the engineering expertise necessary to optimise performance and reliability of artificial hips.
Dr Sophie Williams has been appointed as a Royal Academy of Engineering Senior Research Fellow at the University of Leeds, one of the largest higher education institutions in the UK with more than 31,000 students from 147 different countries.
At University of Leeds, a member of the Russell Group research-intensive universities, Dr Williams will continue developing the engineering expertise necessary to deliver artificial hips with more reliable outcomes.
Current artificial joints are tested in laboratory simulators to assess how they will wear over time. However, people vary in size and shape, and how they move. This, coupled with the way hip replacements are positioned in surgery, can mean artificial replacements face different types of stresses depending on the activity of the patient.
To date, testing methodologies have not fully accounted for these factors. Dr Williams' research will develop novel ways of testing hip replacements in the laboratory by including anatomical elements. These will test how placement of hip replacements and bone shape affect performance.
Using a half-pelvis and femur, either created from 3D printing, or human tissue that has been donated for scientific research, hip replacements will be implanted; the different loads and motions experienced clinically will be simulated.
As well as wear of the materials, these tests will consider real-life scenarios seen in patients. They will inform engineers and surgeons of factors to consider in order to optimise patient outcomes.
While Dr Williams' research is focused on simulating hips, her work could have future implications for other joints.
The Fellowship is supported by DePuy Synthes, a leading manufacturer of total hip replacements and the only orthopaedic company to have a major research and development base in the UK.
The partnership with the Royal Academy of Engineering aims to develop this world-leading position using technology that benefits an ageing population, with an increasing demand for implants and hip replacements.
Dr Williams explained: "Whilst today's implants are highly successful, recent studies in the literature detail that sub-optimal outcomes can occur because of impingement and sometimes even dislocation of the joint. The new tools we will develop as part of the Fellowship will help assess the effect of anatomical and surgical positioning of the implant on how well the hip replacement will function."
As the UK's national academy for engineering, the Royal Academy of Engineering brings together the most successful and talented engineers.
Professor Ric Parker CBE FREng, Chair of the Academy's Research Committee, said: "From Research Fellow to this new, senior appointment, the Royal Academy of Engineering is proud to support Dr Williams as she advances the field of medical engineering."
Dr Williams began her career in materials science and clinical engineering, and studied different materials in hip replacements for her PhD. Having further researched factors that affect wear in hip replacements in her post-doctoral research, she developed an experimental simulator for the natural hip as an Academy Research Fellow. Dr Williams is now bringing the areas of her expertise together, in an anatomical simulation for hip replacements.
Royal Academy of Engineering
Royal Academy of Engineering has a vision with a shared purpose: to advance and promote excellence in engineering. They provide analysis and policy support to promote the UK's role as a great place to do business. The academy takes a lead on engineering education, and invests in the UK's world-class research base to underpin innovation. A national academy with a global outlook, the Royal Academy of Engineering works to improve public awareness and understanding of engineering.