Leeds' expertise showcased at Indian tech summit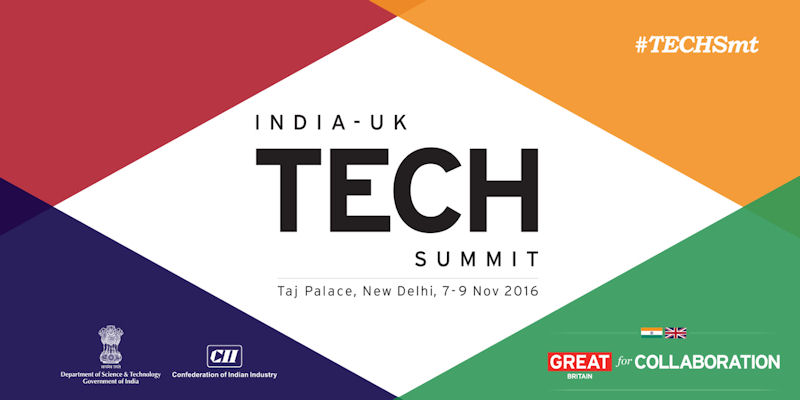 A University delegation is focussing on significant education and research partnerships with businesses and academics in India, as well as encouraging its students to study in Leeds.
Four professors from Leeds are in India this week at its Government-backed Tech Summit to explain the University's world-leading research, which is relevant for the Indian government's plans for its own research and development work.
The summit is also supported by the UK government; the Prime Minister and other cabinet members will be speaking at the event. Professor Hai-Sui Yu, the University of Leeds's Pro Vice-Chancellor: International, is part of the ministerial delegation.
The Leeds team are highlighting opportunities for collaboration between the University and India, especially in the fields of robotics, engineering and precision medicine. The summit is taking place in New Delhi, with related events in other cities.
Professor Yu said: "India is a strong and key research collaboration partner for the University of Leeds, and we respect highly the work of Indian universities and will continue to support further collaboration with India. There are currently exciting research opportunities – such as the Newton Fund and Global Challenges Research Fund – which by working together, we can all benefit from.
"We also want to show India's most talented young people that studying at Leeds will give them a unique, outstanding learning experience that can open many new horizons, from living in a different country to gaining the knowledge and skills to work anywhere in the world."
Also part of the Leeds team is Professor Rob Richardson, Director of the National Facility for Innovative Robotic Systems, a world class research and development facility. The facility, based at the University, receives its £4.3million funding from the Engineering and Physical Sciences Research Council (EPSRC).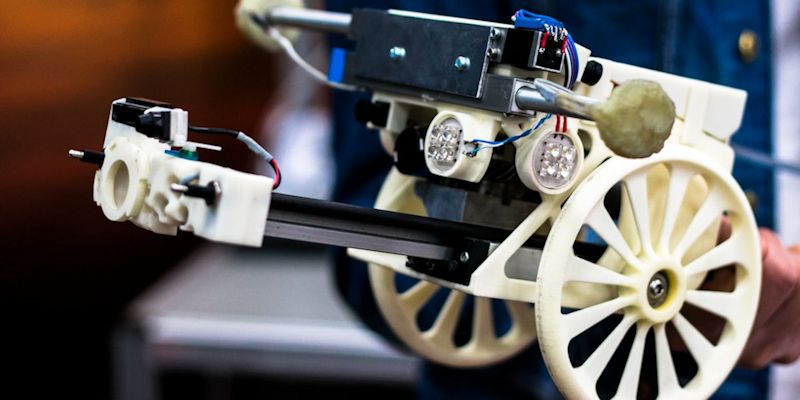 The Djedi robot which explored the Great Pyramid at Giza
Professor Richardson has explored the Great Pyramid of Giza, Egypt, using robotic technology. He is currently working on projects to use robots to inspect and repair cities and creating exoskeletons to help people recover from illnesses.
In a speech at the summit, he will show how exploration robots can carry tools into spaces inaccessible or too dangerous for humans to enter.
He will consider the possibilities and challenges for exploration robots through examples including:
Robots deployed within the 'air shafts' of the Great Pyramid

A robot designed to burrow in search and rescue tasks inspired by the European 'mole'

A tiny laparoscopic robot designed to walk upside down on the stomach lining using adhesion inspired by the tree frog.
Also part of the delegation is Professor David Barton from the Faculty of Engineering, who will speak at an advanced manufacturing techniques event in the city of Pune. He will discuss research being carried out at Leeds to develop a lightweight alternative to cast iron disc brakes on cars to reduce vehicles' overall weight and therefore their emissions.
Dr Mike Messenger, Head of Personalised Medicine and Health from the University's Faculty of Medicine and Health, will be in Bangalore, New Delhi and Chennai and is due to take part in a series of debates and workshops on personalised medicine and health.
Dr Messenger's research is focused on developing and evaluating diagnostic tests with the potential to improve patient and population health and the more efficient use of NHS resources.
The issue of personalised medicine and health is becoming more important to the Indian healthcare system as the needs of its population are changing and the country needs to improve the use of and access to healthcare.
As leaders in this field, the UK delegation will showcase expertise with the Leeds Centre for Personalised Medicine and Health as a leading centre for excellence, as designated by the UK Precision Medicine Catapult.
The University has an active Indian Student Association and hosts the Indian and South Asia Business Centre and supports an alumni group in the country.
Further information:
Journalists requiring further details or who wish to interview the academic team should contact Peter Le Riche in the University of Leeds press office on 0113 343 2049 or by emailing p.leriche@leeds.ac.uk.